 WASHINGTON -- Sen. Ted Cruz (R-Texas) dismissed the military credentials of two of President Barack Obama's cabinet nominees Saturday despite the fact that both are veterans.
"Okay, we've got two pending nominations, John Kerry and Chuck Hagel," he said in responding to a question at the National Review Institute summit in Washington. "Both of whom are very prominently -- "
Cruz took a pregnant pause. "Anti-us?" said a moderator.
"Less than ardent fans of the U.S. military," he continued.
Hagel, a former Republican senator whom Obama nominated for secretary of defense, and Kerry, a Democratic senator and nominee for secretary of state, both served in the Vietnam War. Hagel received two Purple Hearts; Kerry received three and a Silver Star and a Bronze Star.
Cruz went on to say that former President Ronald Reagan was more deserving of a Nobel Peace Prize than every other nominee put together for his stance toward the Soviet Union. Cruz threw in a reference to the only vice president ever to resign from the office, Spiro Agnew, who served under former President Richard Nixon, saying Reagan overcame the "nattering nabobs" at the Department of State to tell Soviet Premier Mikhail Gorbachev at the Brandenburg Gate in Berlin, "Tear down this wall."
"My view of national security and foreign policy is exactly that of Reagan's," he said.
Before You Go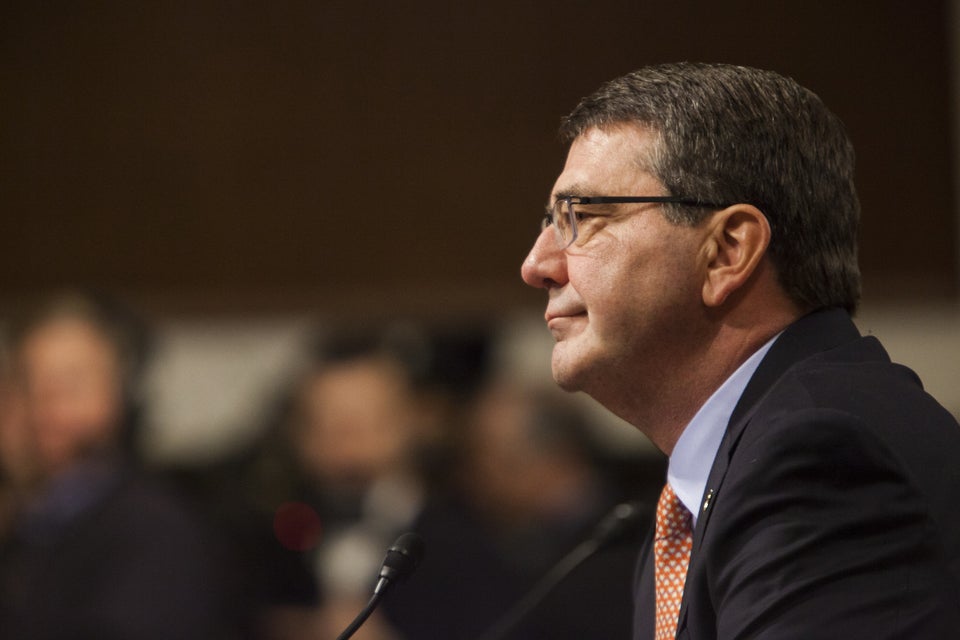 Secretaries Of Defense
Popular in the Community