Sen. Ted Cruz (R-Texas) said Secretary of State John Kerry to step down for saying Israel risks becoming an "apartheid state."
The Daily Beast reported Sunday that on Friday, Kerry had told a closed-door meeting in Washington that Israel risked becoming an "apartheid state" with two classes of citizens if negotiations to forge a peace deal fail. More from the Daily Beast:
Kerry also said that at some point, he might unveil his own peace deal and tell both sides to "take it or leave it."

"A two-state solution will be clearly underscored as the only real alternative. Because a unitary state winds up either being an apartheid state with second-class citizens—or it ends up being a state that destroys the capacity of Israel to be a Jewish state," Kerry told the group of senior officials and experts from the U.S., Western Europe, Russia, and Japan. "Once you put that frame in your mind, that reality, which is the bottom line, you understand how imperative it is to get to the two-state solution, which both leaders, even yesterday, said they remain deeply committed to."
Cruz said he read Kerry's comments with "great sadness."
"There is no place for this word in the context of the state of Israel," Cruz said on the Senate floor Monday.
"Sadly, it is my belief that Secretary Kerry has proven himself unsuitable for the position he holds," Cruz continued. "Therefore, before any further harm is done to our national security interests and to our critical alliance with the nation of Israel, that John Kerry should offer President Obama his resignation and the president should accept it."
In a statement released by the State Department on Monday, Kerry insisted his comments were misinterpreted and criticized those launching "partisan political" attacks against him.
Kerry also noted that he's not the first one to make this comparison. In 2007, then-Prime Minister Ehud Olmert said that Israel would "face a South African-style struggle" if they failed to recognize Palestine as an independent state. In 2010, Ehud Barak, Israel's Defense Minister at the time, said that the country would become "an apartheid state" if it didn't give Palestinians the right to vote. Countless other world leaders and officials have made similar comments, including Former U.S. President Jimmy Carter.
Before You Go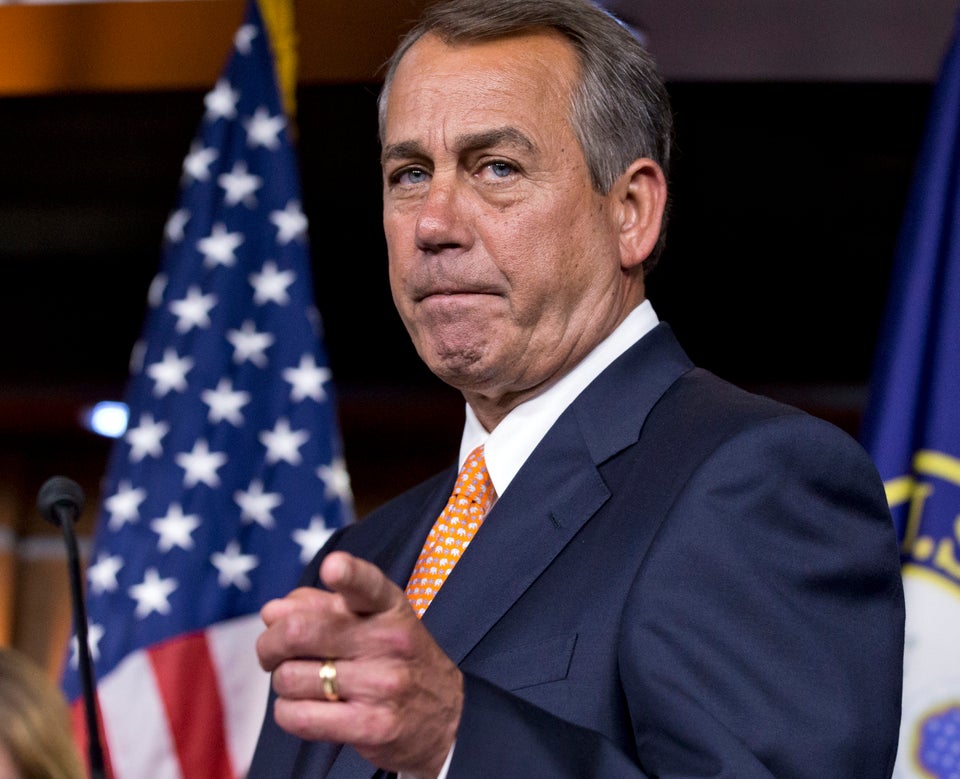 Conservatives Pointing Fingers
Popular in the Community