Republican presidential hopeful and Sen. Ted Cruz (R-Texas) is airing a pair of new ads in the early caucus state of Iowa, touting his leadership qualities and determination to defeat the so-called Islamic State in the Middle East.
"If I'm elected to serve as commander in chief, we won't cower in the face of evil. America will lead," Cruz says in the first 30-second spot, which aired during the Big 10 Conference's college football championship game Saturday. "We'll rebuild our military. We'll kill the terrorists. And every Islamic extremist will know, if you wage jihad against us, you're signing your death warrant."
The second ad, which also aired during Saturday night's game, features Rep. Steve King (R-Iowa) touting Cruz's evangelical credentials.
"For over a year now, my regular prayer has been that God would raise up a leader whom he will use to restore the soul of America," says King, who last month endorsed the Texas senator. "One of them has been standing at my side time after time, and it was Senator Ted Cruz."
Both ads will continue airing in the Hawkeye State over the next two weeks, Cruz's campaign said, and are backed by a six-figure media buy.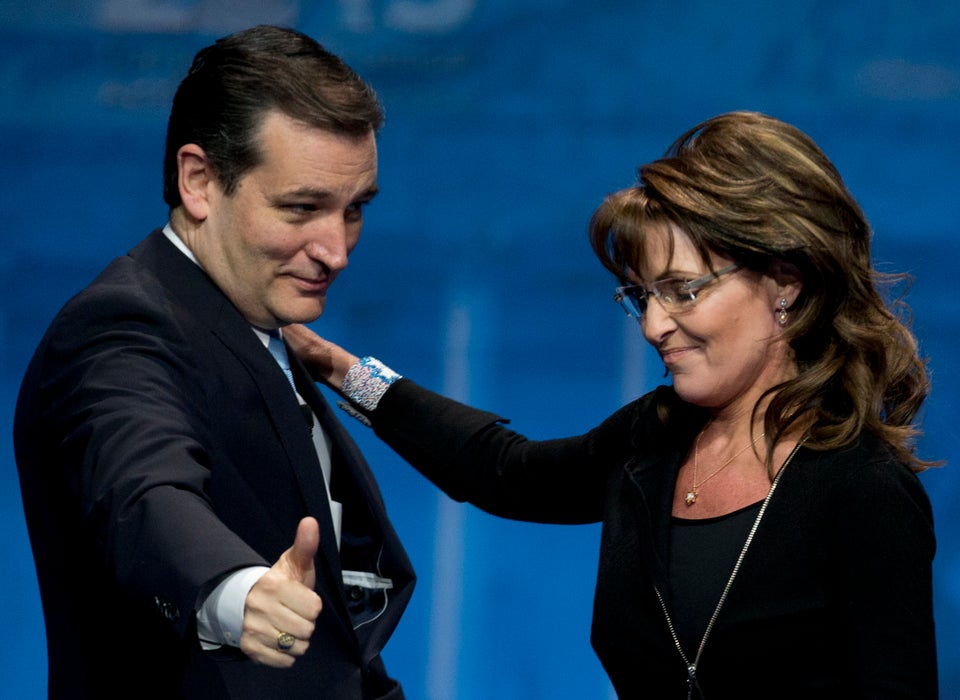 Sen. Ted Cruz
Popular in the Community