Sen. Ted Cruz (R-Texas) delivered his first official 2016 presidential campaign speech Monday during a convocation ceremony at Liberty University, a religious institution in Lynchburg, Virginia.
The room was packed for Cruz's speech, but the crowd wasn't all there just to applaud the senator's big announcement, which was first shared on Twitter. Some of the students who witnessed the launch of Cruz's 2016 presidential campaign were, in the words of Seattle Seahawks running back Marshawn Lynch, only in attendance so they wouldn't get fined.
Convocation is a mandatory Monday, Wednesday and Friday event for Liberty students -- and they are penalized with fines if they skip an assembly.
This could explain the supporters of Sen. Rand Paul (R-Ky.) who trolled Cruz from the audience.
According to Bloomberg, about 12 students who have been hoping to found a Students for Rand Paul chapter at Liberty to support a Paul presidential bid took Cruz's visit as an opportunity to spread the word about their favorite Republican. Joseph McGowan is president of Liberty University's Young Americans for Liberty, a student group founded by Paul's father, former Rep. Ron Paul. McGowan spearheaded a "Stand with Rand" campaign Sunday to ensure support for Rand Paul was evident during Cruz's speech:
Jessica Kramer, a Rand Paul supporter with ties to the university's YAL chapter, shared students' frustrations with being required to attend Cruz's speech in a Facebook post. Other equally unenthused students took to Yik Yak and Twitter to express their discontent with the speech.
Before You Go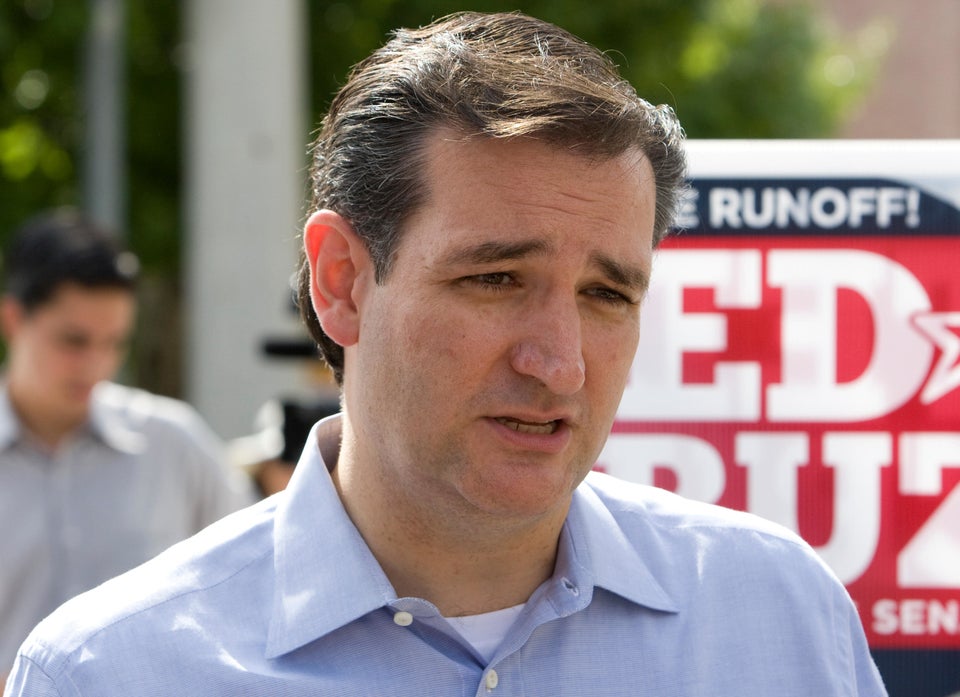 Ted Cruz
Popular in the Community