WASHINGTON -- Sen. Ted Cruz (R-Texas) went on the Senate floor early Thursday afternoon to voice his strenuous objection to the nomination of Loretta Lynch as the next U.S. attorney general. The current U.S. attorney for the Eastern District of New York would continue President Barack Obama's "abuse of power" on immigration, Cruz warned.
A few hours later, however, Cruz missed the final vote on Lynch's confirmation, making him the only senator recorded as not present. The newly declared presidential candidate did oppose invoking cloture -- a procedural motion to end debate on the nomination -- before the final vote.
The senator's office explained that he had to catch a flight to a fundraiser in Texas. His aides further argued that, because more than 60 senators voted to end debate on the nomination, the final vote was largely symbolic.
"If the Senate could get 60 votes for cloture, they could get 51 for final confirmation. Cloture is the only vote that mattered," said Amanda Carpenter, the senator's communications director.
Democrats, however, said only Supreme Court nominees require 60 votes to invoke cloture. They also noted that the senior senator from Texas, John Cornyn (R), voted for cloture but against confirmation in the final vote.
Cruz's fellow contenders for the GOP presidential nomination, Sens. Marco Rubio (Fla.) and Rand Paul (Ky.), voted against the Lynch confirmation.
Before You Go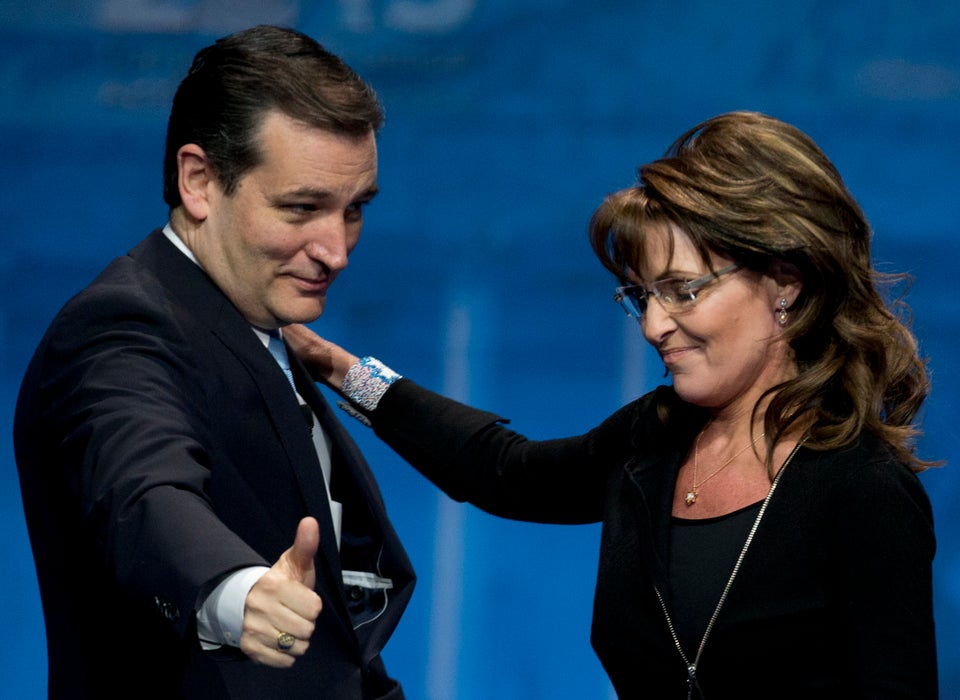 Sen. Ted Cruz
Popular in the Community