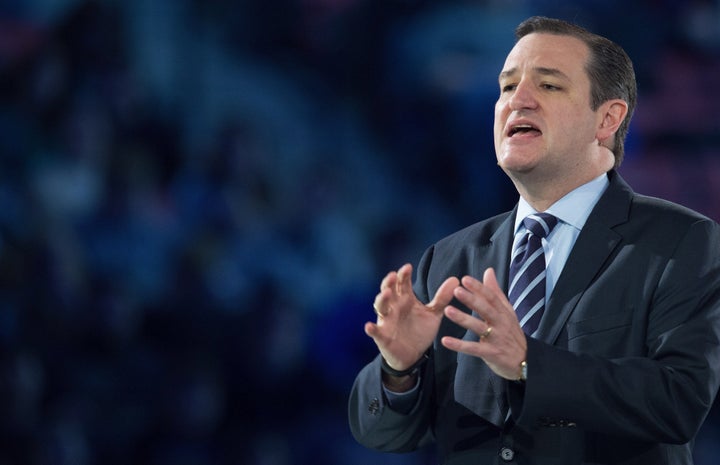 The 2016 Republican presidential candidate used his airtime to not only lambast the media (again), but also to assert his belief that "the overwhelming majority of violent criminals are Democrats."
"The media doesn't report that," he said.
The mudslinging continued as Cruz said reporters "desperately" hope murderers are Republicans and "you can almost see the media salivating ... so they can use it to try to paint their political enemies."
"Every time there's a terrible crime, [the media is] so excited -- 'Come on, please, one of these be a Republican,'" he said.
As The Huffington Post previously reported, Cruz has been downplaying the impact of anti-abortion rhetoric on shooting suspect Robert Lewis Dear, who allegedly made a comment to authorities about "baby parts" during his arrest. The Texas senator called Dear a "transgendered leftist activist" at a campaign stop in Iowa on Sunday.
"The media promptly wants to blame him on the pro-life moment when at this point there is very little evidence to suggest that," he said.
Cruz has adamantly opposed Planned Parenthood throughout his campaign. In September, he said the reproductive rights organization was a "criminal enterprise" and a post on his website has called for the agency to be investigated and defunded.
The final moments of his interview with Hewitt were spent on hits against Democrats and President Barack Obama's ongoing plan to dramatically lower U.S. prison populations. Cruz said liberals only want to release convicted felons from prison and give them the ability to vote because they often sway Democrat.
Calling all HuffPost superfans!
Sign up for membership to become a founding member and help shape HuffPost's next chapter