WASHINGTON -- Sen. Ted Cruz says that he is expecting a vote Wednesday on his amendment to defund Obamacare until economic growth is restored, adding that he is willing to risk a government shutdown if Senate Majority Leader Harry Reid (D-Nev.) and President Barack Obama stand in the way.
In a joint press conference Wednesday morning with Sens. Mike Lee (R-Utah), James Inhofe (R-Okla.) and Rand Paul (R-Ky.), Cruz (R-Texas) urged members of Congress to include his Restore Growth First amendment in the continuing resolution to fund the government, telling his Republican colleagues in both chambers to join him in an "important stand for principle." Cruz then challenged Democrats to support the measure in order to avert a possible government shutdown.
"I think it's the right position for Republicans to be taking," Cruz said. "And I think it would be exactly the right decision to then send it back to Harry Reid and President Obama and ask if Harry Reid and President Obama are willing to try to shut the government down in order to insist that Obamacare be fully funded now even though it could well push us into a recession."
Cruz first raised the prospect of a government shutdown on Monday, when he told conservative radio host Laura Ingraham that, in order to delay Obamacare funding, "you've got to be willing to risk President Obama shutting down the government if he won't go along with it."
Cruz readily acknowledged Wednesday that his amendment is unlikely to pass the Senate, which is controlled by Democrats. But he argued that since there is a "very good chance" the continuing resolution will be amended in the Senate and sent back to the House, he would be "very encouraged" if the House included his amendment to defund the president's health care plan.
On Tuesday, Rep. Jim Bridenstine (R-Okla.) also floated the idea of a possible government shutdown in order to force Democrats to agree to temporarily defund Obamacare, telling conservative radio pundit Mike Huckabee that "if they want to fund the government, they've got to defund Obamacare."
Bridenstine added, however, that congressional Republicans are "afraid of a government shutdown and what that might mean for their reelection in 2014."
Defunding Obamacare was also a key feature of Rep. Paul Ryan's (R-Wis.) budget plan released Tuesday. However, Cruz said at Wednesday's press conference that while Ryan's budget is "a strong step in the right direction ... it doesn't go far enough."
Since the health care law's passage in 2010, congressional Republicans have tried to repeal it more than 30 times.
UPDATE: 9:18 p.m. -- During an appearance Wednesday on Sean Hannity's radio show, House Speaker John Boehner (R-Ohio) rejected the idea that Republicans may use government shutdown as a bargaining chip to halt funding Obamacare. "Our goal is to cut spending, not to shut down the government," Boehner said. "If we were to put Obamacare into the CR [continuing resolution] and send it over to the Senate, we are risking shutting down the government."
CORRECTION: This article originally identified Rand Paul as a senator from Texas. He represents Kentucky.
Support HuffPost
The Stakes Have Never Been Higher
Before You Go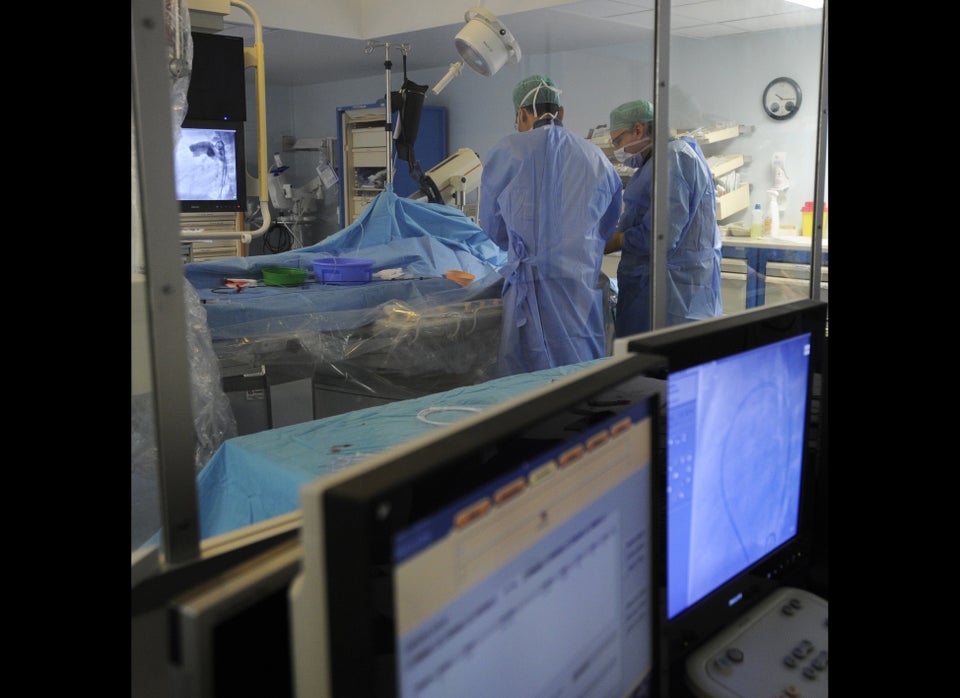 Lies And Distortions Of The Health Care Debate
Popular in the Community