WASHINGTON -- House Republicans are fuming at Sen. Ted Cruz (R-Texas) for conceding that the party's efforts to repeal Obamacare aren't going anywhere in the Senate -- and leaving the House to keep fighting over it anyway.
Cruz, a tea party favorite, is one of the most vocal proponents of defunding the Affordable Care Act, President Barack Obama's health care reform law. He's spent months championing the cause. But on Wednesday, as House Republican leaders unveiled their latest plan for sinking Obamacare -- tying a measure to defund the law to a must-pass resolution that keeps the government running -- Cruz thanked House Republicans for their fight, and said they're on their own.
"[Senate Majority Leader] Harry Reid will no doubt try to strip the defund language from the continuing resolution, and right now he likely has the votes to do so," Cruz said in a statement. "At that point, House Republicans must stand firm, hold their ground, and continue to listen to the American people."
Aides to top Republicans in the House, where GOP leadership has already been struggling to keep the party together on the measure, were beside themselves. And once granted anonymity, they didn't mince their words.
"We haven't even taken up the bill and Ted Cruz is admitting defeat?" fumed one senior GOP aide. "Some people came here to govern and make things better for their constituents. Ted Cruz came here to throw bombs and fundraise off of attacks on fellow Republicans. He's a joke, plain and simple."
Another aide said Cruz's comment "exposes how [Senate conservatives] have deliberately misled their constituents and the grassroots for eight weeks. This isn't leadership, it's hypocrisy."
A request for comment from Cruz's office regarding the dust-up caused by the senator's remarks was not returned.
House Republican leaders have been planning to pass their continuing resolution (with its provision to defund Obamacare) and hand it off to Cruz and others in the Senate, namely Sens. Mike Lee (R-Utah) and Marco Rubio (Fla.), to stage a dramatic fight over the issue, even if it can't pass.
The three senators issued a joint statement on Wednesday praising House Speaker John Boehner (R-Ohio) for his plan to bring the bill to the floor later this week, but none vowed to use every tool possible to carry on the fight in the Senate, such as the use of a filibuster.
House Republicans, who have spent the last few weeks being berated by Cruz on the need to keep a government shutdown on the table in the Obamacare fight, were not impressed.
"House agrees to send #CR to Senate that defunds Obamacare. @SenTedCruz & @SenMikeLee refuse to fight. Wave white flag and surrender," tweeted Rep. Sean Duffy (R-Wis.).
"So far Sen Rs are good at getting Facebook likes, and townhalls, not much else. Do something...," tweeted Rep. Tim Griffin (R-Ark.).
Rep. Tom Price (R-Ga.) also took to Twitter to vent. "House Republicans are turning words into action to defund #Obamacare. Ball will be in the Senate's court," he wrote.
To be sure, Cruz is correct that the Democratic-led Senate doesn't have the votes to repeal Obamacare, and of course the president would never sign off on such an effort. But conservatives keep pushing votes on the issue because it's popular with their base. Cruz's statement on Wednesday was simply a tactical error: He admitted what his colleagues won't.
Not all Senate Republicans signed up for a fight over Obamacare tied to a government shutdown. Several have gone on record to oppose or criticize the strategy of pushing to defund the law in exchange for keeping the government open. Even in the House, some rank-and-file Republicans like Rep. Tom Cole (Okla.) have been vocal critics of that move.
But House Republican leaders were counting on Cruz to lead the fight in the Senate this time -- not to concede the game before it even began. Cruz's comments simply put the onus back on House Republicans to take the lead on -- and pay the political price for -- a strategy that remains unlikely to work.
Asked to respond to Cruz's statement, Boehner spokesman Michael Steel simply said, "We trust Republicans in the Senate will put up a fight worthy of the challenge that Obamacare poses."
Before You Go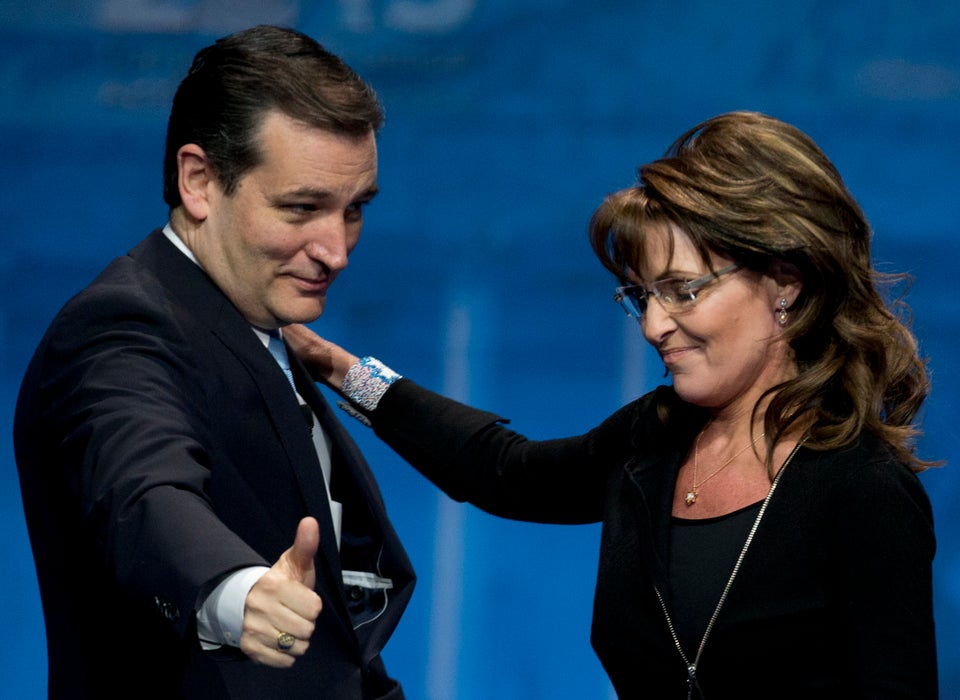 Sen. Ted Cruz
Popular in the Community