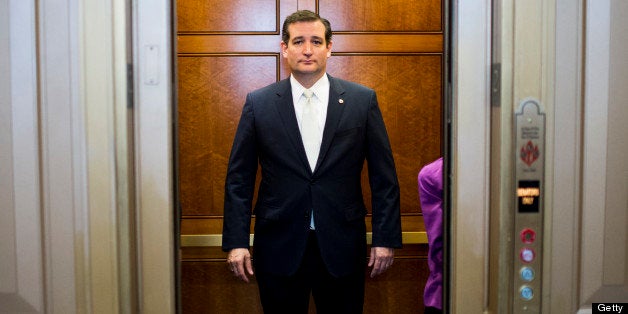 ARLINGTON, Va. -– Sen. Ted Cruz (R-Texas) admitted Wednesday night that he and a few other tea party senators face long odds trying to defund Obamacare through a budget measure this fall, but said he holds out hope that grassroots support for the idea will move things in his direction.
"Right now we don't have the votes. We're not even close," Cruz told a few hundred college students gathered at a hotel for a three-day political activism conference. "We don't have the votes in the Senate. We don't have the votes in the House. To win this fight, we need 41 Republicans in the Senate or 218 Republicans in the House, but we don't have them."
Cruz, a freshman senator, talked for an hour on a panel with Sen. Rand Paul (R-Ky.) and Sen. Mike Lee (R-Utah), hosted by Young Americans for Liberty, a group started a few years ago by members of former Rep. Ron Paul's political movement.
The idea to pass a continuing resolution to fund the government starting Oct. 1, but to withhold money for the president's signature health law, has been spearheaded by Lee, with strong support from Cruz as well as Sen. Marco Rubio (R-Fla). Paul has been slightly less vocal on the issue, but voiced full support for it on Wednesday night.
Lee has said they are willing to shut the government shut down to make their point.
The tea party senators have been ridiculed and mocked by many in Washington for an idea deemed hopeless by even some of the most ardent opponents of Obamacare, including Sen. Tom Coburn (R-Okla). And they have hit back against Coburn and others, with top staffers accusing the Oklahoma lawmaker of "surrender."
But Cruz, despite the skepticism about what they are trying to achieve, said that two previous fights this year, on the government's use of drones and on gun control legislation, give him reason to think they can still turn the tide on Obamacare.
"The only way we win this fight is if the American people rise up in overwhelming numbers and demand of our elected officials to do the right thing and to stand for principle," Cruz said. "If in the next 61 days we can get hundreds of thousands, or even better, millions of Americans to rain down upon our elected officials, that's the only way to win this fight."
Cruz asked the students to visit a website, dontfundit.com, and to add their names and email addresses, and then to get their friends to do the same. As of Wednesday evening, the petition on the site had been "signed" by almost 124,000. The site is paid for by the Senate Conservatives Fund, a group set up by former Sen. Jim DeMint (R-S.C.), who is now president of The Heritage Foundation. Cruz and Lee are featured prominently on the site.
Cruz said the strategy that he, Lee and Paul are pursuing "is the same model that won the drones fight."
"It is the same model that defeated the anti-Second Amendment legislation. It is empowering the grassroots to demand of our elected officials, do the right thing," Cruz said.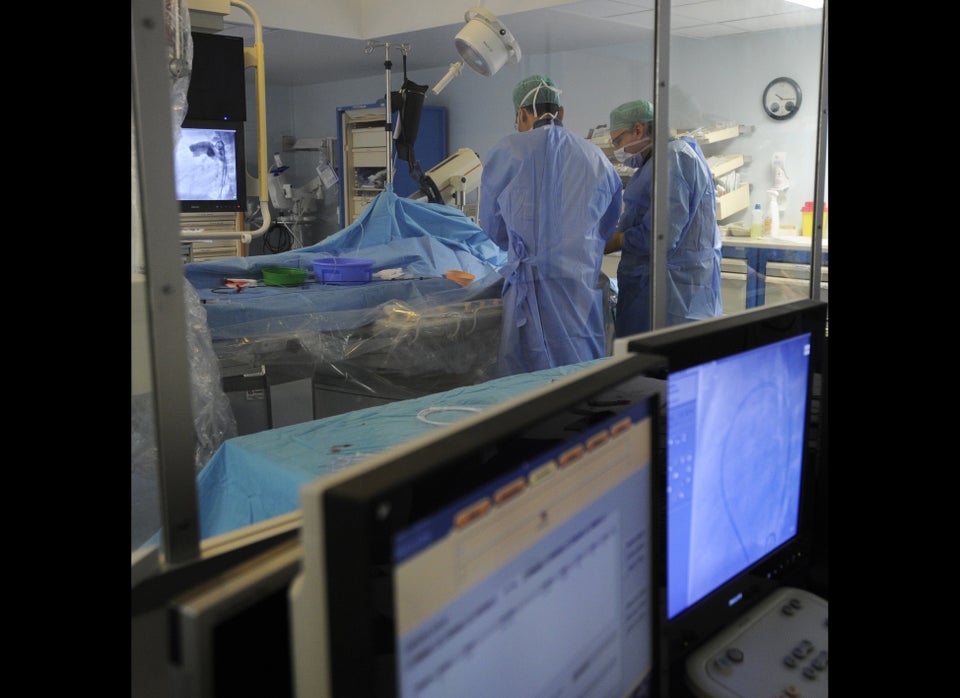 Lies And Distortions Of The Health Care Debate
Popular in the Community