WASHINGTON -- Sen. Ted Cruz (R-Texas) got tangled up in his rhetoric on Sunday as he made the case that any Senate Republican who votes next week to take up a bill to defund Obamacare is actually voting for Obamacare.
During an appearance on "Fox News Sunday," Cruz was asked about his plan for when the Senate takes up legislation tying a must-pass measure to keep the government funded past Oct. 1 to another measure to permanently defund the Affordable Care Act.
Cruz replied that since Democrats control the chamber and are expected to strip the Obamacare piece from the government funding bill, Senate Republicans should come together and vote against a procedural motion to bring up the bill at all. The procedural motion, called cloture, allows the Senate to begin debate on the legislation and requires 60 votes.
"I'll tell you, any vote for cloture -- any vote to allow [Senate Majority Leader] Harry Reid to add funding for Obamacare with just a 51-vote threshold -- a vote for cloture is a vote for Obamacare," Cruz said.
The Texas senator demurred when asked how many other Senate Republicans were on board with his idea for blocking consideration of the bill. So far, Sens. Mike Lee (R-Utah) and Marco Rubio (R-Fla.) have been the only ones to publicly align themselves with Cruz in his campaign to defund Obamacare at all costs.
"We don't know," he said. "This week will determine."
There's next to no chance that Cruz will get the votes to block cloture, and he has signaled as much by emphasizing that it's ultimately up to House Republicans to keep waging a fight on the issue. If, as expected, the Senate votes to strip the Obamacare provision from the government funding bill and sends it back to the House for final approval, Cruz said House Republicans shouldn't pass it. Instead, they should propose a new round of bills aimed at keeping only parts of the government funded past Oct. 1.
House Republicans should "begin passing small resolutions" and "start with one focused on the military," Cruz said. "Let's see if Harry Reid is ready to shut down the military."
"The House has to lead on this," he added.
Cruz has infuriated House Republicans by pressing them to keep fighting to defund Obamacare -- and to risk the political perils of a potential government shutdown -- while conceding such an effort can't really go anywhere in the Senate. During his appearance on "Fox News Sunday," he didn't even respond at first when asked about those criticisms from within his party.
"Well, look, there are lots of folks in Washington that can throw rocks," he finally said. "I'm not going to reciprocate."
Sen. Claire McCaskill (D-Mo.), who also appeared on the show, dismissed Cruz's campaign for defunding Obamacare as a "tantrum" and said it had nothing to do with credible policymaking. It's about 2016, she said.
"This is about running for president with Ted Cruz," McCaskill said. "This isn't about meaningful statesmanship."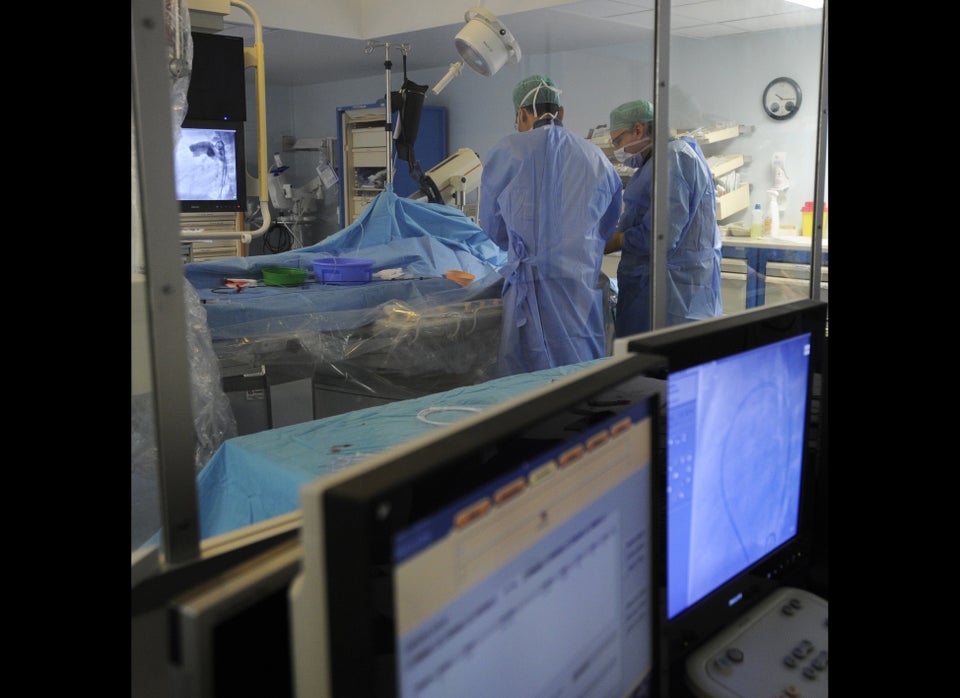 Lies And Distortions Of The Health Care Debate