WASHINGTON -- Sen. Ted Cruz (R-Texas) raised more than $4 million in the first week of his presidential campaign, according to a report filed with the Federal Election Commission on Wednesday.
Cruz announced his bid for the Republican presidential nomination on March 23. He is the first declared presidential candidate to file a campaign finance report.
The one-week haul came from a relatively even distribution of donors making the maximum contribution and those giving small amounts. Cruz raised $1.8 million from donors giving less than $200, and $1.5 million from those giving $2,700 or more. The first term Texas senator transferred $250,000 from his Senate campaign account to his presidential campaign.
The maximum a single donor can give is $2,700 per election, or $5,400 for both the primary and general election. Those contributions exceeding the $2,700 designated for the primary election can only be used if Cruz wins the Republican nomination. He has raised $566,000 in funds that only can be used if he bests the Republican field.
Among Cruz's donors are heavyweights with a history of making massive super PAC contributions. Many of these are wealthy figures in Texas and may not be solidly behind the Cruz candidacy, but are giving out of state loyalty.
Houston Texans owner Robert McNair, who has given $6.7 million to super PACs in the last two elections, and his family members have all maxed out to the Cruz campaign. Investor John Childs is also a maximum donor to Cruz. He has donated $6.6 million to super PACs since 2011. Robert Rowling, the owner of Gold's Gym, among other businesses, is also a Cruz donor. Rowling has made more than $4 million in super PAC donations over the same time period.
Cruz also counts Randy Kendrick, the wife of Arizona Diamondbacks owner Ken Kendrick, as a major donor. Kendrick is a member of the billionaire Koch brothers' donor network.
Before You Go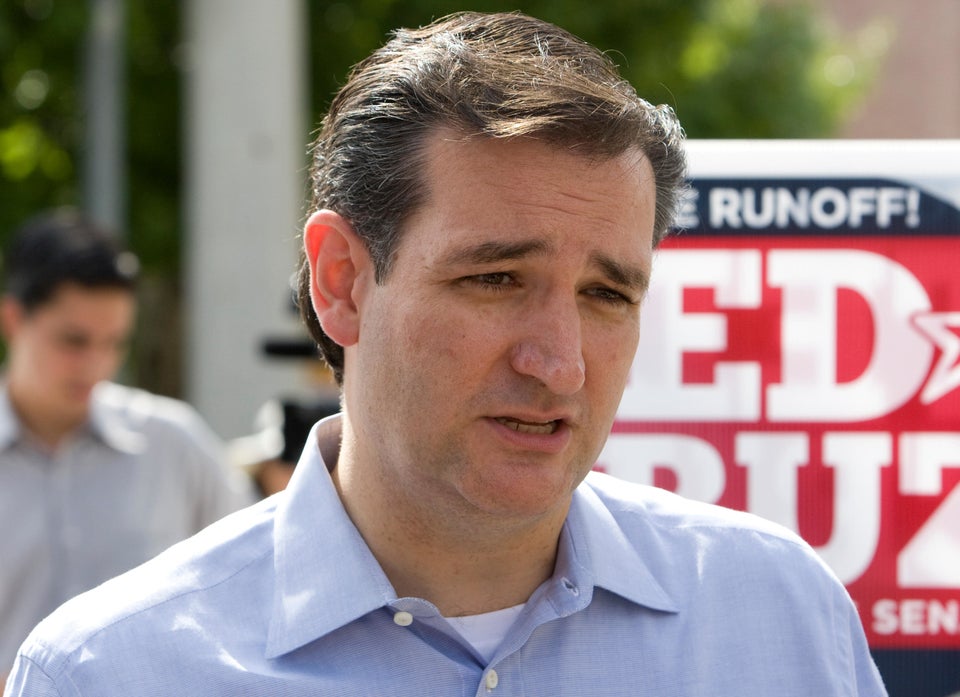 Ted Cruz
Popular in the Community