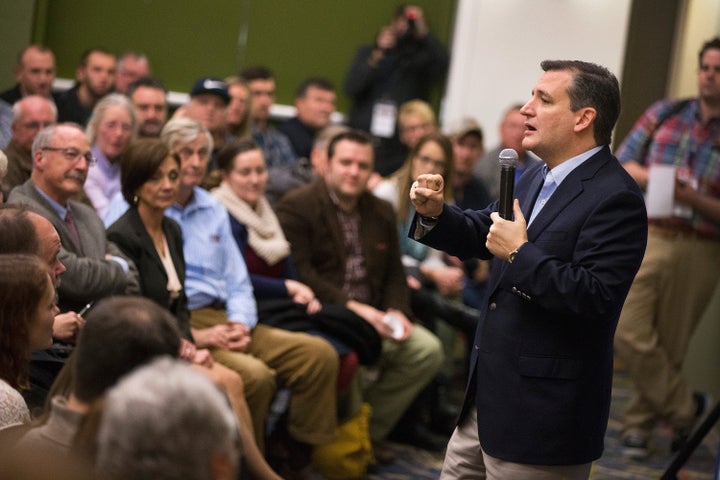 Republican presidential hopeful and senator Ted Cruz (R-Texas) campaigned in Iowa on Sunday, where a pastor asked him to give an impression from his favorite movie.
Cruz happily obliged, launching into an extended re-enaction of a scene from the popular comedy "The Princess Bride."
"I will confess to knowing an awful lot of that movie," Cruz said, garnering multiple rounds of laughter from the congregation during a church service at the Christian Life Assembly of God.
Watch the segment, courtesy of ABC News:
Cruz regularly does impressions on the campaign trail, including those of Winston Churchill, former President Ronald Reagan and even "Star Wars" villain Darth Vader.
Popular in the Community