More Americans now have an unfavorable rather than favorable opinion of Sen. Ted Cruz (R-Texas), according to a new HuffPost/YouGov poll. But Cruz's ratings among Republicans are largely unchanged from before the government shutdown began.
According to a new HuffPost/YouGov poll, 43 percent of Americans now have an unfavorable view of the Texas Senator, while 31 percent have a favorable opinion. In another HuffPost/YouGov poll conducted in late September, ratings of Cruz were more evenly split -- 31 percent had an unfavorable opinion of Cruz and 29 percent had a favorable opinion.
That poll was conducted before the government shutdown, but after Cruz' quasi-filibuster aimed at defunding President Obama's health care law as part of any budget agreement.
Yet, although negative appraisals of Cruz had increased overall over the course of the shutdown, a majority of Republicans continue to view him positively. In the earlier poll, Republicans rated Cruz favorably by a 61 percent to 9 percent margin. In the new poll, an almost identical 60 percent of Republicans said they had a favorable opinion of Cruz, although his unfavorable rating among Republicans jumped to 17 percent.
By comparison, the new poll found House Speaker John Boehner's (R-Ohio) favorable rating among Republicans at only 52 percent (34 percent had an unfavorable opinion) and Senate Minority Leader Mitch McConnell's (R-Ky.) favorable rating at 37 percent (40 percent had an unfavorable opinion).
The poll also finds evidence that Cruz' central role in the government shutdown debacle raised his national profile. Only 26 percent of respondents were unable to rate Cruz in the new poll, compared to 41 percent just before the shutdown and 52 percent in a YouGov poll conducted earlier in September.
The HuffPost/YouGov poll was conducted Oct. 16-17 among 1,000 U.S. adults using a sample selected from YouGov's opt-in online panel to match the demographics and other characteristics of the adult U.S. population. Factors considered include age, race, gender, education, employment, income, marital status, number of children, voter registration, time and location of Internet access, interest in politics, religion and church attendance.
The Huffington Post has teamed up with YouGov to conduct daily opinion polls. You can learn more about this project and take part in YouGov's nationally representative opinion polling.

Before You Go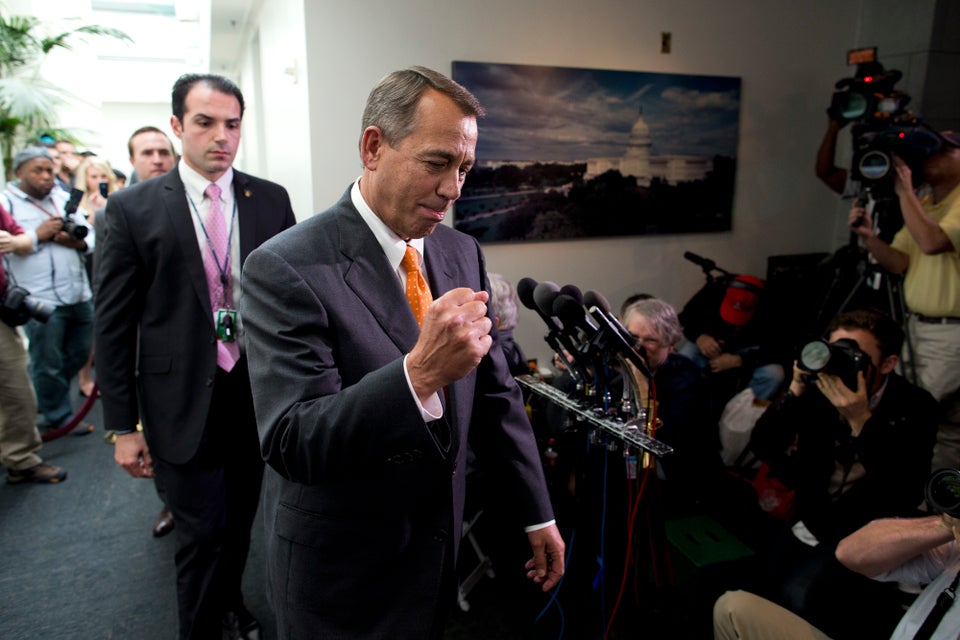 2013 Government Shutdown
Popular in the Community