What once seemed unthinkable is now considered at least possible: Sen. Ted Cruz (R-Texas) could lose his reelection bid to the Democratic challenger, Rep. Beto O'Rourke.
On Sunday, former Cruz campaign strategist Rick Tyler said his old boss may be in trouble deep in the heart of Texas as O'Rourke may pull off an upset win.
"It's possible," Tyler said on MSNBC.
Although Texas is such a red state, that doesn't seem to be helping Cruz right now.
"It should be a 10- or 15-point race. It's not. It's a zero to 4-point race," Tyler said. "And Beto O'Rourke is running an interesting campaign and he's grabbed national attention. So it's a race."
Tyler resigned from Cruz's 2016 presidential campaign at the candidate's request after spreading a false report questioning the religious beliefs of Sen. Marco Rubio (R-Fla.). At the time, Rubio and Cruz were both fighting for the Republican presidential nomination, which eventually went to future President Donald Trump.
According to The New York Times, White House budget director Mick Mulvaney reportedly told Republican donors at a closed-door meeting that Cruz may not be likable enough to win. In an audio recording of the meeting, which was obtained by the newspaper, Mulvaney alluded to Cruz, without mentioning his name.
See Tyler's full comments, posted online by Raw Story, in the clip above.
Before You Go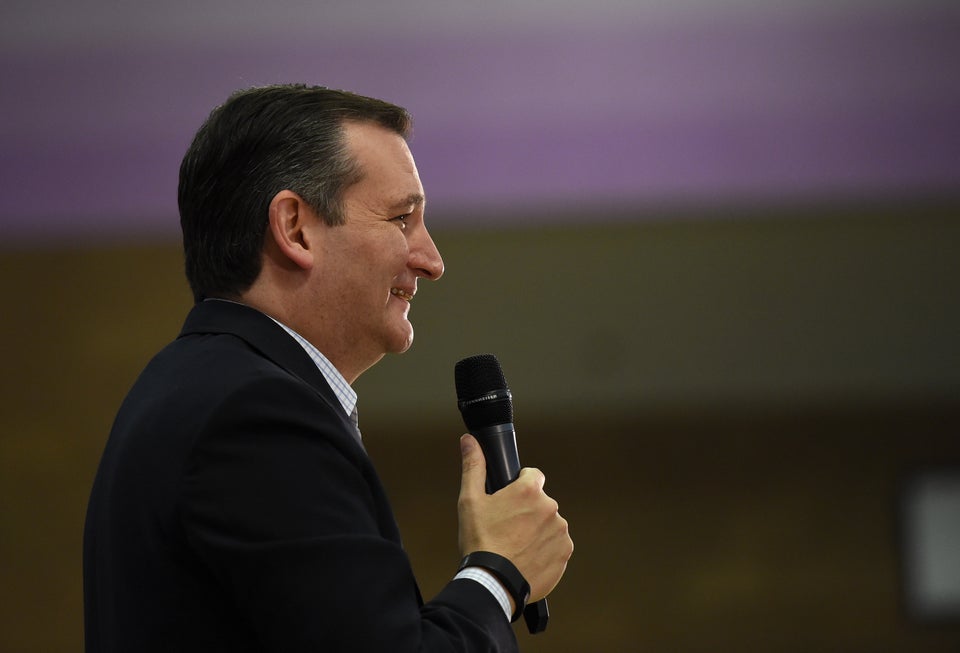 Ted Cruz Smiling
Popular in the Community