Sen. Ted Cruz's (R-Texas) college roommate has joined in with mocking the politician, after the lawmaker's Twitter account "liked" a porn video on Monday night.
Screenwriter Craig Mazin, who lived with Cruz during their freshman year at Princeton University in 1988, wasted no time in using Twitter to poke fun at the one-time GOP presidential contender.
But he took his ridicule of his former roomie to new levels early Tuesday morning when he invited people to imagine Cruz masturbating "four feet below you in the bottom bunk bed."
"Yes, my misery very much appreciates your company," he added.
See Mazin's full Twitter thread here:
Mazin also retweeted this innuendo-laden post that Cruz wrote in July:
And he pinned this tweet he'd posted in April 2016 to the top of his profile:
The post referred to a legal argument Cruz made when he served as the Texas solicitor general and was defending the state's right to ban the sale of sex toys.
Cruz's verified account has since "unliked" the pornographic post, which was shared by the user @SexuallPosts.
It's unclear who "liked" it in the first place. Cruz's office has yet to comment on the incident, although his communications director Catherine Fraizer tweeted to say that "the offensive tweet posted on @tedcruz account earlier has been removed by staff and reported to Twitter."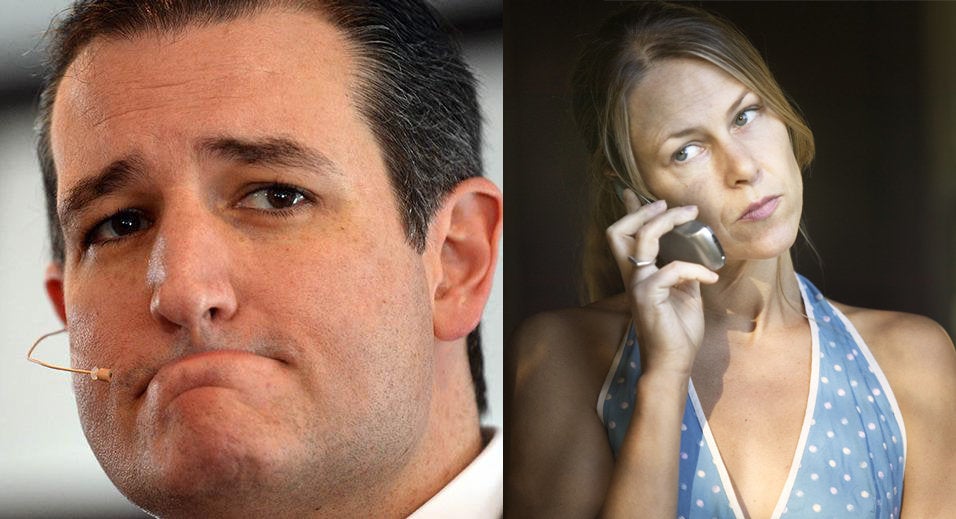 Things That Ted Cruz Looks Like
Popular in the Community