Court rulings upholding marriage equality are "a real danger to our liberty," Sen. Ted Cruz (R-Texas) said in a radio interview Monday.
"We have seen judges, and especially the Supreme Court, ignoring the law," Cruz said. He later added, "If the courts were following the Constitution, we shouldn't need a new amendment, but they are, as you put it quite rightly, 'making it up' right now and it's a real danger to our liberty."
His proposed amendment would leave the decision of how to handle marriage up to the states. It would ensure "that the federal government and unelected judges cannot set aside the democratically elected legislatures' reasonable decisions to enact and protect traditional marriage," he said.
Cruz mentioned just such a constitutional amendment last month when he reintroduced a Senate bill that aims to allow states to decide how to define marriage.
Before You Go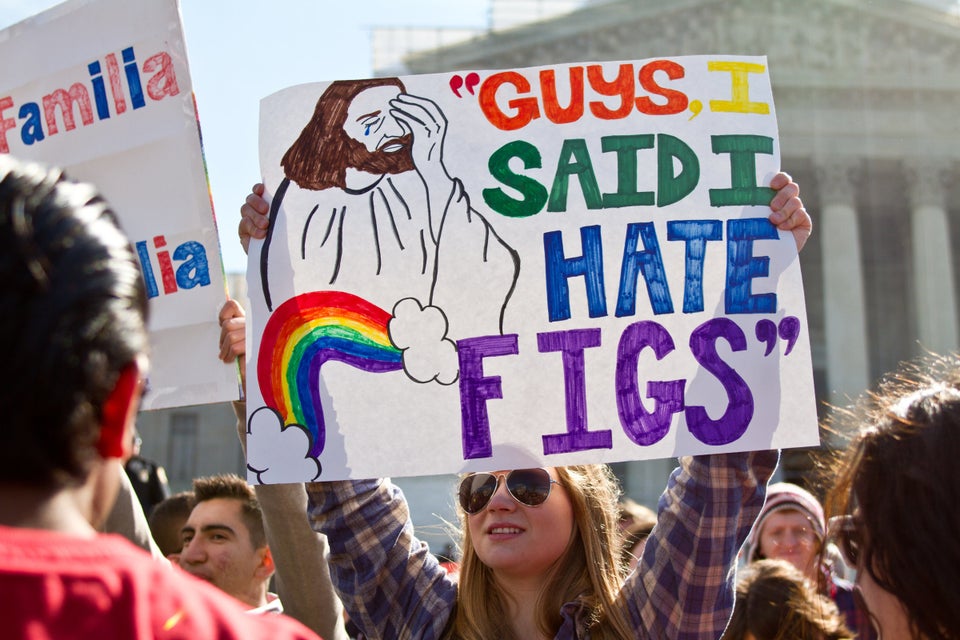 Gay Marriage Signs
Popular in the Community