WASHINGTON -- Sen. Ted Cruz (R-Texas) said Wednesday that he will not block a deal in the Senate to end the shutdown and avert default.
"Of course not, I never intended to delay this vote," Cruz told reporters. "The timing would not impact the outcome."
His comments came as Senate Majority Leader Harry Reid (D-Nev.) and Minority Leader Mitch McConnell (R-Ky.) announced they had to come to an agreement to open the government until Jan. 15, and extend the debt ceiling through Feb. 7.
Congress needs quick action to avoid hitting the debt limit on Thursday. And in order to bypass the Senate's usual slow, deliberative process, the unanimous consent of every member of the chamber is required to move swiftly.
Cruz said he found it "interesting" to read news reports about lawmakers asking him not to block proceedings. "No one from Republican leadership had ever asked if I intended to delay this vote."
Still, Cruz said he will vote against the bipartisan deal reached by Reid and McConnell. "No one should be surprised that this is the response of the Washington establishment," he said.
He went on to praise House Republicans for fighting until the end, before casting blame on his Senate colleagues for throwing in the towel.
"Unfortunately, once again, it appears the Washington establishment is refusing to listen to the American people," Cruz said. "The deal that has been cut provides no relief to the millions of Americans who are hurting because of Obamacare. The deal that has been cut provides no relief to all the young people coming out of school who can't find a job because of Obamacare. It provides no relief to all the single parents who have been forced into part-time work, struggling to feed their kids on 29 hours a week."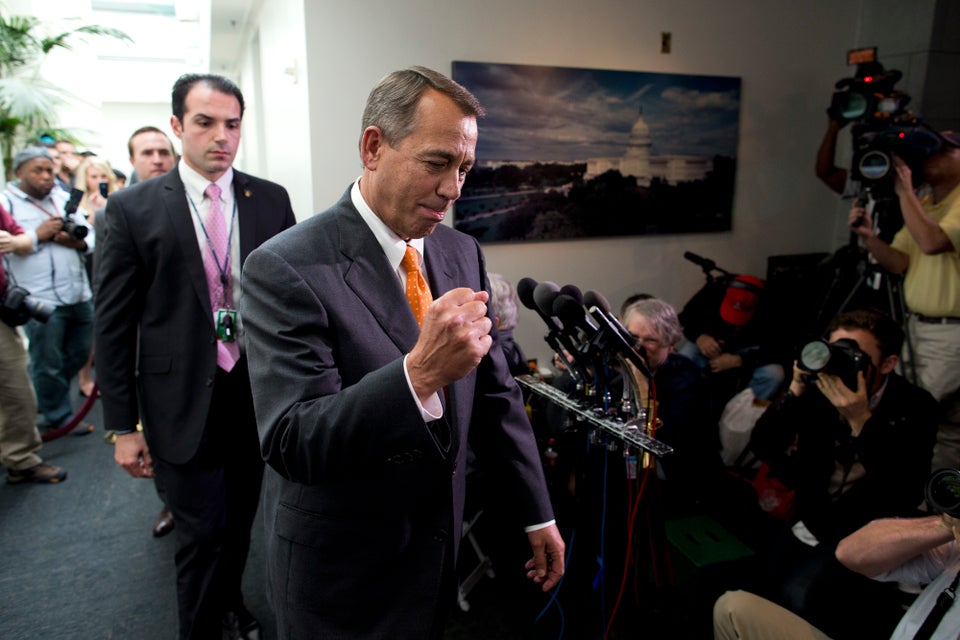 2013 Government Shutdown
Popular in the Community