WASHINGTON -- Sen. Ted Cruz (R-Texas) on Tuesday fed speculation he might try to force a government shutdown in an effort to end deportation relief for young undocumented immigrants who came to the U.S. as children.
"I think we should use any and all means necessary to prevent the president from illegally granting amnesty," Cruz told reporters at a press conference, adding it would be "appropriate" to include a measure ending the relief policy, Deferred Action for Childhood Arrivals (or DACA), in an upcoming continuing resolution to fund the government.
Cruz introduced a measure in July that would end that policy and prevent any future undocumented young people, known as Dreamers, from receiving relief. The measure also would mean the half-million Dreamers who already have work authorization from the policy would be unable to reapply. A companion measure from Sen. Marsha Blackburn (R-Tenn.) passed the House, but Cruz's bill almost certainly won't get a vote in the Senate -- nor is there likely to be a shutdown.
Still, Cruz is clearly hoping to raise a ruckus to push for a vote on his DACA measure. His government shutdown threat was relatively tepid -- he said soon after that he would have to "wait and see" whether he would support a continuing resolution that didn't end DACA. Cruz himself said last month that Republicans had no plans to shut down the government over immigration. Although other Republicans have made similar statements on immigration and the continuing resolution, most of the GOP has shown little appetite for getting involved in a government shutdown yet again, particularly at Cruz's urging and right before the midterm elections.
Rep. Mo Brooks (R-Ala.), who spoke at the same press conference as Cruz, said it would be a bad idea to do anything that could shut down the government. Senate Minority Leader Mitch McConnell (R-Ky.) did not say whether he supported Cruz's idea of attaching the DACA measure to the funding bill when asked by reporters at a separate press conference.
President Barack Obama has said he would delay any executive action on immigration until after the elections, but it's clear that Cruz and his fellow Republicans have no intention of quieting down in their opposition. Their new plan appears to be to press Senate Democrats to join them in supporting the bill to end DACA. Cruz, who was joined at the press conference by a number of other GOP members, said any Democrats who did not press for a vote on the bill were tacitly supporting executive action on immigration. Many vulnerable Democrats up for re-election in 2014 urged the president to delay executive action.
Cruz said Obama's delay showed he didn't care about the outcome of the election -- even if it was a referendum on voters' opposition to executive action.
"[Obama] said, 'Well, I'm still going to do it, but I'll just wait until after the election.' The cynicism in that statement is breathtaking," he said. "It suggests that neither President Obama nor Harry Reid and the Senate Democrats care what their constituents think."
Before You Go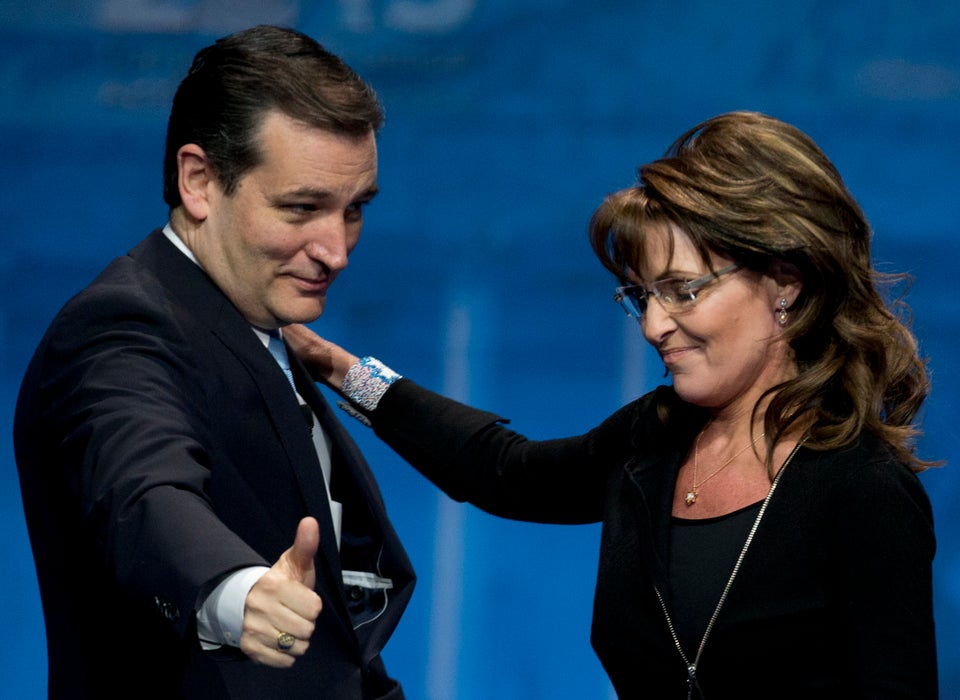 Sen. Ted Cruz
Popular in the Community