Struggling single moms might work in banks or nursing homes, run small businesses, sell clothing or insurance, repair cars, drive trucks, move boxes in a warehouse, deliver packages, teach, conduct research or fill any number of other occupations in the complex U.S. economy.
But in Ted Cruz's America, she waits tables. Judging from his 21-hour hold on the Senate floor and C-SPAN cameras Tuesday and Wednesday, every struggling single mom that the Texas senator has ever met works at a diner. And, apparently, every struggling single parent he's ever met has been a mom. We pulled together all the references he made to such moms and mashed them together above.
Enjoy. And y'all come back now, ya hear.
HuffPost Readers: Are you a struggling single mom who does or doesn't work at a diner? If you're interested in responding to or defending Cruz on HuffPost Live, email Danny Shea at Danny@huffingtonpost.com.
Before You Go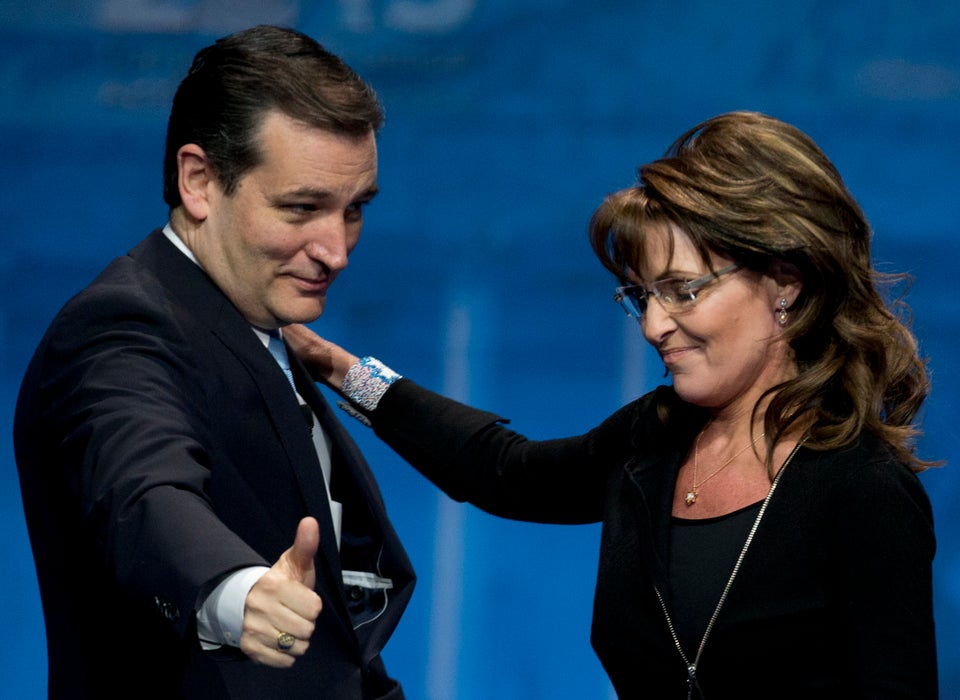 Sen. Ted Cruz
Popular in the Community