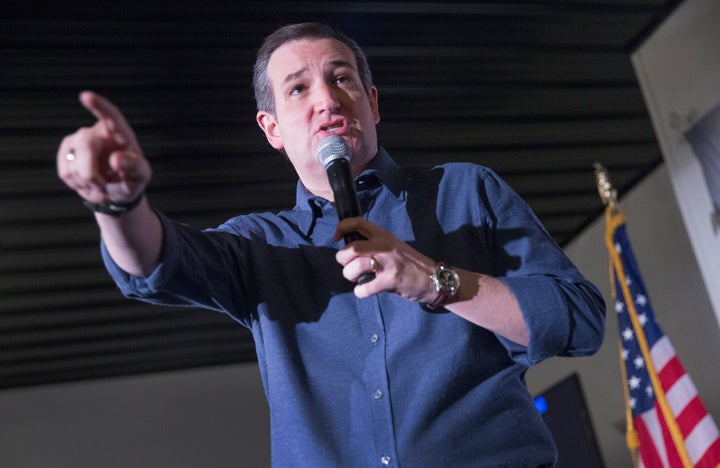 A new super PAC promoting Sen. Ted Cruz'spresidential candidacy on Wednesday launched a multi-million dollar ad blitz — the first major TV push by outside groups supporting the ascendant Republican.
"We are at war," a narrator says in the ad's opening frames. "Not just abroad, but here at home."
The ad later cuts to a photo of fellow Republican candidate and Sen. Marco Rubio, who's standing behind a lectern.
"But Washington continues to fail us with groups like the Gang of Eight," says the woman in the ad's voiceover, referring to a bipartisan group of senators that in 2013 drafted an immigration reform bill.
Cruz, in contrast, is a "proven conservative," the ad asserts.
Stand for Truth is the name of the newly-formed group behind the ad flurry.
But the group has yet to reveal many truths about itself: It hasn't volunteered information about its donors or how much money they've contributed to the group. Federal law doesn't mandate that Stand for Truth do so until Jan. 31, the day before the Iowa caucuses.
When it comes to TV advertising, Stand for Truth has already eclipsed a gaggle of other groups complementing Cruz's official campaign committee.
Consider that three sister super PACs — Keep the Promise I, Keep the Promise II and Keep the Promise III — have cumulatively aired fewer than 100 TV ads so far this election despite forming last spring and raising tens of millions of dollars, according to a Center for Public Integrity analysis of data from ad tracking firm Kantar Media/CMAG.
The ad's sponsor
Stand for Truth registered as a super PAC in November — about eight months after Cruz declared his candidacy.
As of today, Stand for Truth has no website. It lacks a social media presence. Its only publicly named associate is Eric Lycan, the group's legal counsel.
In announcing the ad buy earlier this month, Lycan toldPolitico "Sen. Cruz is under attack from all directions and will be for the remainder of this election. Stand for Truth is here to make sure an accurate message reaches voters."
Lycan did not respond to requests for comment.
Who's behind it?
Lycan served as legal counsel for Senate Majority Leader Mitch McConnell's 2014 re-election effort — perhaps surprising considering Cruz's continual quarrelling with the Kentucky Republican.
Investor Hal Lambert of Texas is also a major backer of Stand for Truth, according to The Washington Post.Lambert, who has raised money for Cruz in the past, was previously the Texas Republican Party's finance chair.
Lambert, who did not respond to requests for comment, has already maxed out his contributions to the official Cruz campaign, though he won't run into this problem in donating to Stand for Truth. Like any super PAC, Stand for Truth has no limits on how much it may raise or spend, as long as the group does not directly coordinate its spending with the candidate.
Republican ad firm SRCP Media is spearheading Stand for Truth's media buys. The firm has previously bought ads for the campaigns of Sen. John McCain, R-Ariz., as well as outside groups such as the American Future Fund and Americans for a Balanced Budget.
Money in
As it stands, Stand for Truth's donors and cash totals remain opaque — to be revealed by Jan. 31 when the group files its first fundraising report with the Federal Election Commission.
But given its massive pro-Cruz ad buy and the money needed to fuel such an effort, the super PAC is poised to become a significant player in an election where non-candidate groups are dominating the airwaves.
Money out
The pro-Cruz super PAC spent $4 million on ads in Iowa and South Carolina media markets, according to a Stand for Truth statement. The ads began airing Wednesday in Iowa and are slated to run through the end of the South Carolina primary on Feb. 20.
The ad blitz coincides with numerous other ad volleys in Iowa by candidates and outside groups alike. So far in January, Iowa TV markets played home to 55 percent of the presidential campaign ads aired nationwide, according to aCenter for Public Integrity analysis of data from media tracking firm Kantar Media/CMAG.
Kantar Media/CMAG monitors television ads that run on local broadcast TV in all 211 media markets, as well as national network and national cable TV. It does not monitor local cable stations or track digital advertising.
Stand for Truth has also spent an additional $200,000 on radio time, digital ads and yard signs in a bid to promote Cruz's campaign, according to federal records.
Why watch this group
Stand for Truth moves from the periphery amid reported conflict between Cruz's campaign and his three main supportive super PACs: Keep the Promise I, Keep the Promise II and Keep the Promise III. Cruz is said to be frustrated that the groups are hoarding their flushed cash reserves.
As a result, nearly 90 percent of all pro-Cruz TV ads have come from the Cruz campaign itself.
This stands in stark contrast to fellow Republican candidate Jeb Bush, whose campaign has only sponsored 5 percent of all pro-Bush TV ads, according to a Center for Public Integrity analysis of Kantar Media/CMAG data. Bush's TV messaging is instead being outsourced to super PAC Right to Rise USA.
The emergence of Stand for Truth could mean super PACs will become responsible for more pro-Cruz ads.
Also on HuffPost: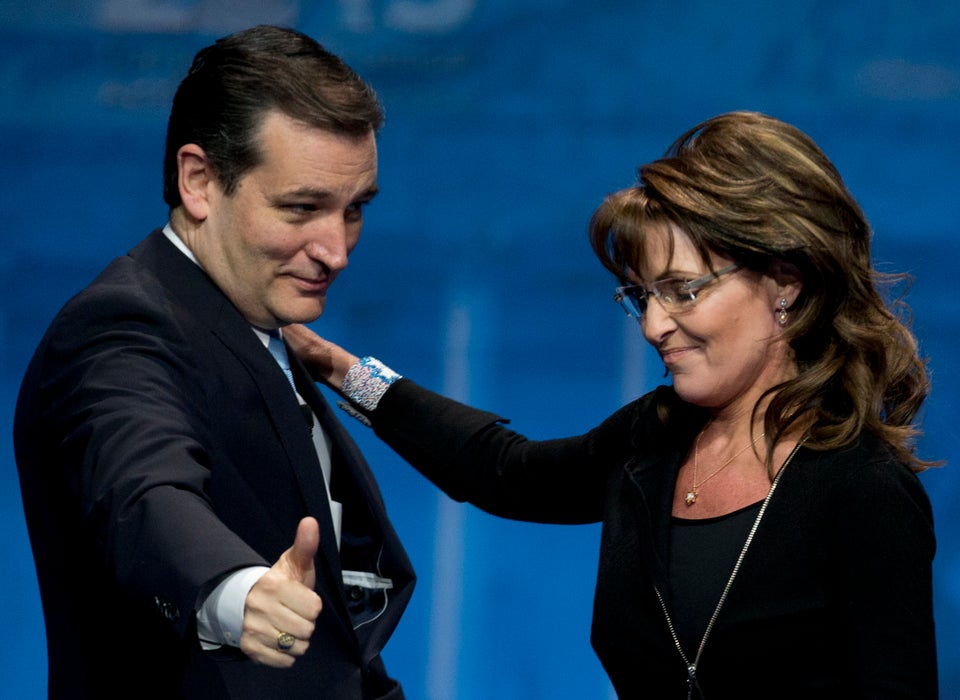 Sen. Ted Cruz
Popular in the Community