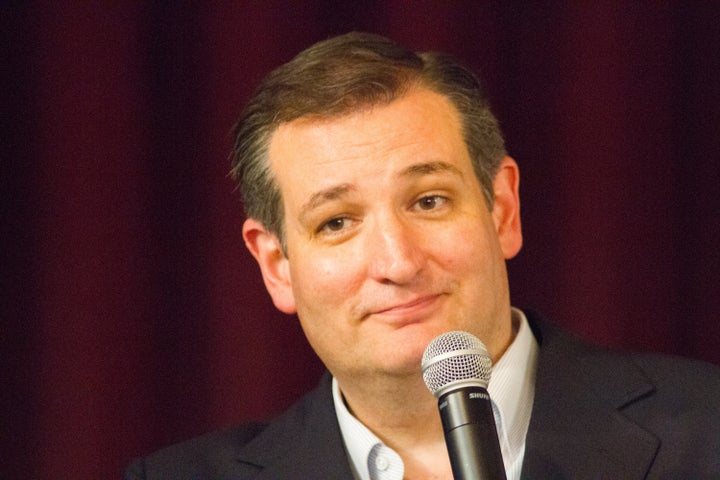 The five limited liability companies, which own or operate assisted living facilities for seniors, each donated $50,000 to Stand for Truth on Dec. 21, 2015. That's the same day that Platinum Health Care -- which shares the same Skokie, Illinois, address as the five LLCs -- settled over allegations that CEO Ben Klein and his firms kept seniors' government checks after they moved out of Platinum facilities or died.
Klein and his co-defendants, the complaint charged, "fabricated false and fraudulent charges and records," pocketing at least $1 million from Medicaid and an unspecified amount from Medicare. The defendants also allegedly kept $92,596.80 in VA benefits belonging to a Navy veteran who had died, rather than transferring the money to his estate or returning it to the government, as the law requires. The company stole tens of thousands of dollars worth of Social Security payments at just one of the 26 facilities it owned or operated, according to the complaint.
The federal court docket for the case does not contain any details of the settlement. Settlements don't generally include an admission of wrongdoing. Klein declined to comment on the case.
By donating to a super PAC through an LLC, donors and companies are able to buy political influence and sway elections without revealing their identities.
Klein has longstanding ties to Cruz. He and his wife, Batya, hosted a fundraiser for Cruz with the pro-Israel NorPAC, which has bundled donations for the Texas senator, at their home in Englewood, New Jersey. Klein and his wife are listed on a list of prominent Jewish backers the Cruz campaign released at the end of February. The Kleins have donated to the Cruz campaign directly and they made a $250,000 donation to Stand for Truth in January.
Cruz supports raising the retirement age for Social Security and partially privatizing the program by creating "personal accounts." He has also called for privatizing care for veterans. The Cruz campaign didn't respond to a question about whether it would return Klein's donations in light of the allegations. Stand for Truth did not respond to a request for comment about the LLC donations.
Stand for Truth, which was formed in November, has spent more than $9 million supporting Cruz's candidacy and opposing those of Marco Rubio and Donald Trump, according to data collected by the Center for Responsive Politics. That figure includes more than $3.7 million spent supporting Cruz, more than $3.6 million opposing Rubio and more than $1.6 million opposing Trump. The super PAC can legally accept unlimited donations.
None of the five LLCs that donated to the super PAC -- LL Baltimore LLC, LL Peoria LLC, LL Fort Wayne LLC, LL West Allis LLC, and PH Fort Myers LLC (identified as PF Fort Myers LLC on Stand For Truth's disclosure form) -- were named defendants in the lawsuit against Klein, which was brought under the federal False Claims Act. The "LL" in four of the companies' names appears to refer to Lamplight Communities, a nursing home chain Klein formed in 2008.
Other mysterious LLCs that collectively donated hundreds of thousands of dollars to Stand for Truth also have ties to prominent Republican donors.
Four companies that gave a total of $250,000 to the super PAC are associated with Edward Czuker, a Los Angeles real estate developer who introduced Cruz at the Republican Jewish Coalition Presidential Forum in December. Cruz, who has been to Czuker's house for Shabbat dinner and to his synagogue on Purim, is "one of the great friends of the Jewish people on Capitol Hill," Czuker said at the RJC forum.
The four Czuker-tied LLCs that contributed to Stand for Truth are Century Apartments Partnership, which donated $50,000; South Beverly Drive, LLC, which donated $50,000; Chateau Marina LP, which donated $75,000; and PA Management Partners, LLC, which donated $75,000. All four share addresses with people or businesses associated with the Legado Companies, a real estate development firm Czuker runs.
Czuker, who has donated to Cruz's campaign directly, did not respond to a request for comment made through the Legado Companies. He has also donated to the presidential campaigns of Marco Rubio, Lindsay Graham and Scott Walker, as well as a super PAC that backed Walker.
There are no rules prohibiting rich individuals and their companies from hiding their identities by donating to super PACs through LLCs. The Federal Election Commission declined this year to investigate a 2011 complaint about the practice filed by the Campaign Legal Center.
Voters have no way of knowing which interests or individuals might be behind LLCs that give to super PACs, said Sheila Krumholz, executive director of the Center for Responsive Politics, which promotes campaign finance transparency. The lack of FEC oversight of this issue, Krumholz said, "adds more layers of opacity and complication that further removes voters from the process and neuters their ability" to understand "who the players are" -- and "what they want."
Popular in the Community