Interviewed in February 2014, Texas Sen. Ted Cruz declared that Syrian refugees should be permitted into the United States and argued that this could be done without jeopardizing national security.
"We have welcomed refugees -- the tired, huddled masses -- for centuries. That's been the history of the United States," he told Fox News in a video featured on Cruz's website. "We should continue to do so." He added: "We have to continue to be vigilant to make sure those coming are not affiliated with the terrorists, but we can do that."
Since last week's Paris attacks, the GOP presidential candidate has been a fierce critic of the Obama administration's policy to permit some Syrian refugees into the United States.
"It is nothing less than lunacy," Cruz said on Saturday, citing security concerns. "It makes no sense whatsoever for us to be bringing in refugees who our intelligence cannot determine if they are terrorists here to kill us or not. Those who are fleeing persecution should be resettled in the Middle East in majority Muslim countries."
The White House plans to accept 10,000 refugees from Syria over the next year, out of more than 4 million who are estimated to have fled the war-torn country.
Cruz, who is the son of a refugee to the United States, on Wednesday introduced legislation that would ban virtually all refugees from Syria and Iraq from entering the country. He also challenged President Obama to debate him on the issue. "Come back and insult me to my face," Cruz said.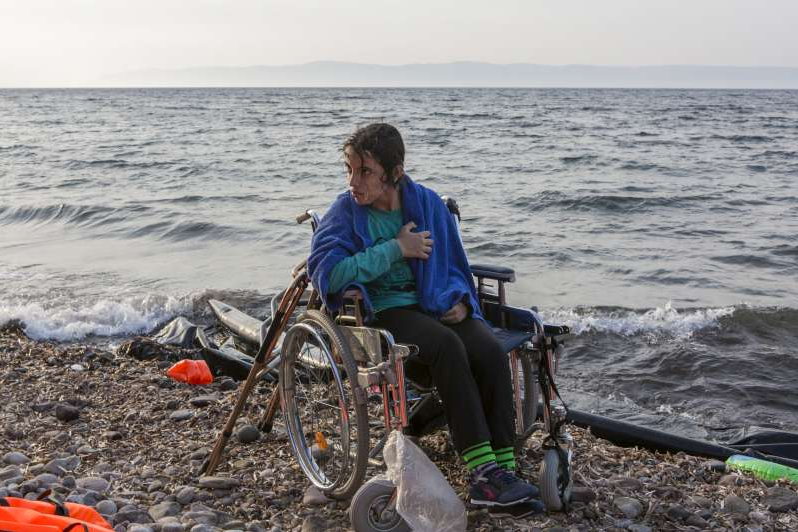 These Are The Terrifying Syrian Refugees Coming To The U.S.
Support HuffPost
The Stakes Have Never Been Higher
Popular in the Community