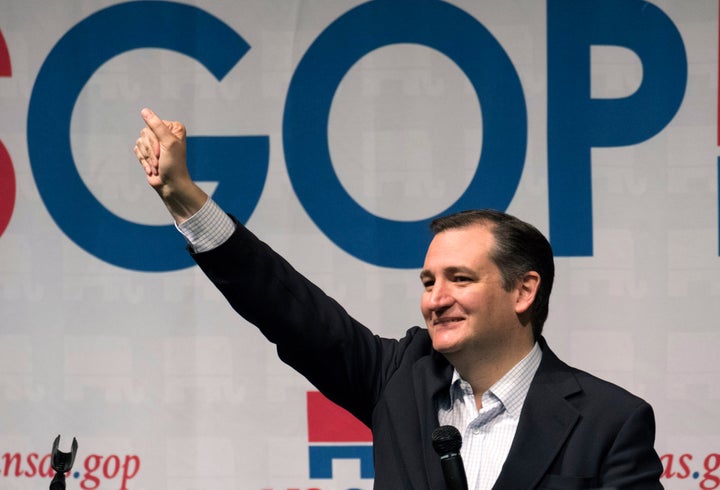 While there was no recent polling in advance of the caucus, Trump enjoyed some advantages in the state.
Maine Gov. Paul LePage (R) endorsed Trump on Feb. 27, just a week after he reportedly tried to mobilize colleagues around publishing an open letter condemning him.
Trump also responded to Mitt Romney's attacks against him at a rally in Portland on Thursday, drawing cheers from the crowd as he called Romney a "failed candidate."
But by Saturday afternoon, there were early reports from Maine's caucus sites that Cruz was taking the lead.
The victory in Maine shows that Cruz is capable of winning outside of Southern and Western states, with their concentration of evangelical and very conservative voters -- the groups whose support Cruz had most relied on until Saturday. It will no doubt add weight to his oft-repeated claims that he is the only Republican candidate capable of defeating Trump.
There are signs that the so-called establishment Republicans may be reconsidering their preference for Sen. Marco Rubio (R-Fla.) in favor of Cruz as they grow increasingly desperate to stop Trump.
After Rubio's poor showing on Super Tuesday, Sen. Lindsey Graham (R-S.C.) indicated that the party might have to rally behind Cruz.
Cruz is strongly disliked by his Senate colleagues, including Graham, for his stubborn, uncooperative behavior and criticism of party leadership.
Popular in the Community