Perhaps this was one of the lessons that Sen. Ted Cruz's (R-Texas) team learned Monday. Only hours into his official presidential campaign, the senator was quickly faced with a series of amusing and serious issues surrounding his official campaign website.
After Cruz declared his candidacy in a tweet late Sunday night, many journalists and Twitter users quickly noted that someone had already secured several key domain names closely related to the candidate's own site.
Users searching for tedcruz.org will land on the candidate's official campaign site, but users who type in tedcruz.com will be directed to a site with two lines of text reading, "Support President Obama. Immigration Reform Now!" The site is presumably a shot at Cruz's numerous criticisms of President Barack Obama's executive actions on immigration.
Trolls also scooped up tedcruzforamerica.com, which automatically redirects users to healthcare.gov, the federal government's online health insurance exchange established by the Affordable Care Act. Cruz has made defunding Obamacare one of his top Senate priorities, helping orchestrate a fight over Obamacare funding that led to the 2013 government shutdown.
Cruz also faced bigger problems on his own site. According to Vox, Cruz's home page launched without Secure Sockets Layer protections, a standard encryption that safeguards sensitive data. Although Cruz's team appears to have corrected the issue, for several hours, anyone could have redirected users from the home page to an impostor site, fooling users into volunteering sensitive information.
Even more strange, on the pages of Cruz's site that were SSL protected, the site also listed nigerian-prince.com as an official alternative web address for Cruz's campaign. Cruz's team appears to have fixed this issue as well, but some experts noted that both the SSL protections and the reference to the fake site demonstrate the Cruz campaign's lack of basic online preparedness.
Though the SSL hiccups and domain name trolling may prove to be a momentary headache for Cruz's online moderators, another issue surfaced online on Monday that may prove to be a greater challenge to the campaign. As the senator delivered his first official campaign speech at Liberty University, many students -- who were required to attend the event -- took to their phones to trash Cruz on the anonymous gossip app Yik Yak.
Before You Go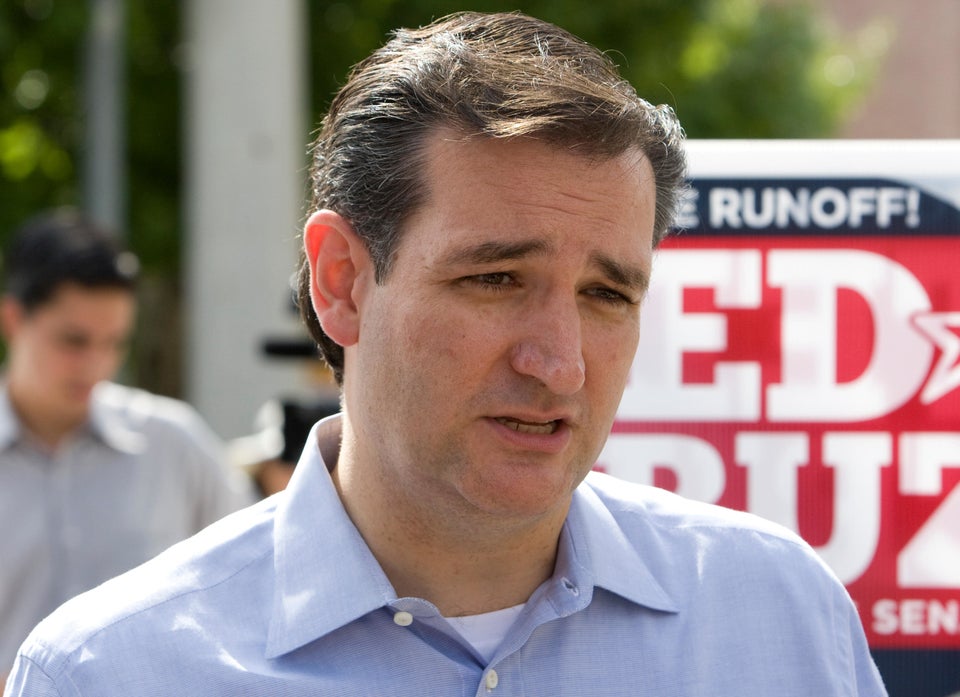 Ted Cruz
Popular in the Community