 LEANDER, Texas, Feb 19 (Reuters) - First-term Republican Senator Ted Cruz of Texas on Tuesday staunchly defended his aggressive, in-your-face style that already is raising eyebrows in Washington and has led a Senate Democrat to suggest his tactics reminded her of McCarthyism.
"Washington has a long tradition of trying to hurl insults to silence those who they don't like what they're saying," Cruz told reporters on a visit to a Texas gun manufacturer. "I have to admit I find it amusing that those in Washington are puzzled when someone actually does what they said they would do."
Employees at LaRue Tactical near Austin cheered the senator enthusiastically during his appearance.
Cruz, 42, raised eyebrows in Washington by aggressively criticizing former Republican Senator Chuck Hagel, President Barack Obama's nominee for defense secretary, during a Senate Armed Services Committee confirmation hearing.
Cruz angered lawmakers in both parties by suggesting, without giving evidence, that Hagel might have taken money from countries such as communist North Korea.
In comments published in the New York Times on Saturday, Democratic Senator Barbara Boxer of California compared Cruz's accusations about Hagel to those made by former Republican Senator Joseph McCarthy in the 1950s in his hunt for communists.
"It was really reminiscent of a different time and place, when you said, 'I have here in my pocket a speech you made on such and such a date,' and of course, nothing was in the pocket," Boxer said, according to the Times. "It was reminiscent of some bad times."
On Tuesday, Cruz said he worried that his concerns about Hagel - such as what he sees as Hagel's refusal to answer certain questions about financial disclosure - were getting lost in the focus on Cruz's style.
"Washington is a rough-and-tumble place, and I certainly don't mind if some will take shots at me," said Cruz, who has been unusually assertive for a freshman senator. "What I do think is unfortunate is if the coverage of the political game overshadows the substance."
Cruz's appearance at the gun manufacturer came as Obama, a Democrat, pursues gun-control measures following the Dec. 14 massacre of 20 children and six adults by a gunman at a Connecticut elementary school.
At LaRue Tactical, which makes semiautomatic rifles for civilians and also makes guns for the military, marketing director Mark Fingar said Cruz was a "no-nonsense senator."
"He's our type of guy," Fingar said.
In a noisy room at LaRue where machines that make molds were whirring, Cruz said stripping Americans of their right to defend their families would not prevent violent crime and that he wants to see efforts focused on deterring and punishing criminals. He accused Obama and Democrats in Congress of taking advantage of the Connecticut school shooting.
"In Washington, there is no liberty that I think is more in the targets right now than our (U.S. Constitution's) Second Amendment right to keep and bear arms," Cruz said.
Obama is asking lawmakers to approve "common-sense" gun control measures such as expanded background checks and a ban on military-style assault weapons. (Reporting By Corrie MacLaggan; Editing by David Bailey and Eric Beech)

Before You Go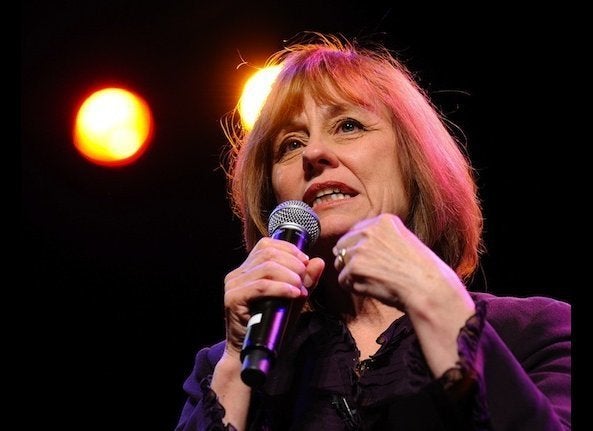 Tea Party Statements
Popular in the Community