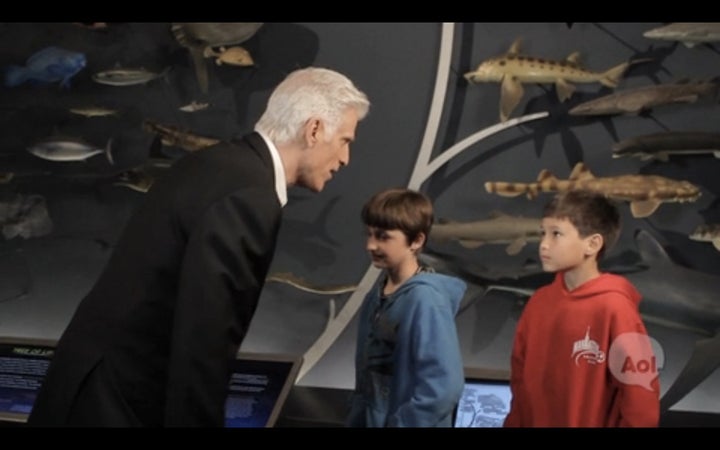 People often question the role celebrities play in charitable work. Sure, volunteering for good causes can build publicity for TV and movie stars, but does their engagement do anything tangible for the cause itself?
There is probably no standard answer. Much depends on the commitment of the celebrity and their knowledge of the cause they are working for.
One star who is definitely making a difference for the conservation movement is Ted Danson.
I just read Ted's book Oceana: Our Endangered Oceans and What We Can Do to Save Them. While Ted may be best known for his role in Cheers and Bored to Death, this book will solidify his position as a conservationist.
The book is a tour de force. Ted does a great job of highlighting clearly and concisely the wide range of issues facing the world's oceans -- from overfishing to acidification. Ted makes great use of artwork and graphics to clearly demonstrate how trawling is damaging sea beds and how aquaculture works for both better and worse. And Ted's dry sense of humor makes this a fun read.
The book includes cool one-page profiles of marine conservation heroes like fisheries expert Dr. Daniel Pauly, Executive Director of the Monterey Bay Aquarium Julie Packard, and oceanographer Silvia Earle, aka "Her Deepness." Ted rightly shines the spotlight on these leaders who deserve the same attention society usually reserves for movie stars and professional athletes.
I expect Ted's celebrity and his book will spread word of the pressing issues facing our marine systems today and what can be done to save them.
The conservation movement does a great job of preaching to the choir. But many in our society do not understand the vital role nature plays in their daily lives. We need to do a better job at making nature relevant to everyone, demonstrating that taking much better care of lands and water is not a luxury but a necessity.
This book goes a long way in doing that.
Everyone in the conservation movement should champion this great book. We at The Nature Conservancy will continue to do everything we can to turn the tide on ocean degradation. To do this we will continue to innovate and work with the many players -- governments, communities, resource users, the private sector and other conservation groups such as Oceana, on whose board Ted sits -- who depend on our oceans and need to join forces to keep them healthy and productive.
Ted's book makes clear as a bell why we need to care about our oceans and work to protect them. By highlighting conservation heroes, Ted also offers readers role models that can inspire us to do more.
With this book, I would add Ted to that list of heroes.

REAL LIFE. REAL NEWS. REAL VOICES.
Help us tell more of the stories that matter from voices that too often remain unheard.