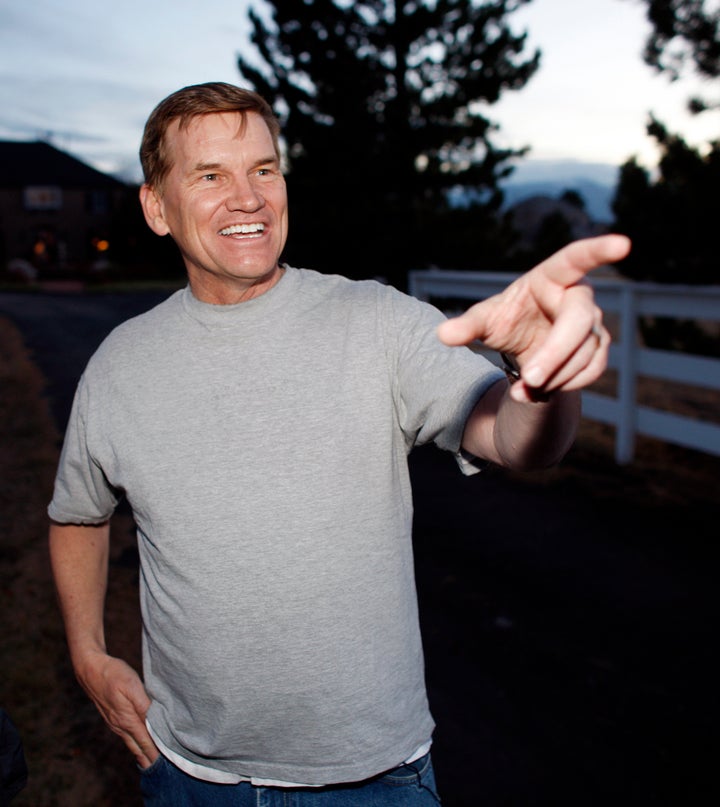 Former Colorado Springs New Life Church pastor Ted Haggard will make a cameo appearance as himself in an upcoming pro-abstinence 'Christian sex comedy' titled "The Waiting Game", according to the Colorado Springs Gazette.
The film is being developed by two Colorado Springs men, Rich Praytor and Emilio Martinez, former stand up comics turned filmmakers. The Gazette also reports that the two are looking to raise $2 million dollars to shoot the film for which they've already written the script and produced a trailer. If they reach their financial goal, they will begin shooting September 1, 2011 in Colorado Springs.
In the trailer for the film, Haggard, in what looks to be a coffee shop, eavesdrops on the conversation of a sexually frustrated, newly married man who says, "I'm so frustrated. You know, I'm just going to do what I want to do anyway, it's not like it's going to wind up on the front page of the newspaper." Haggard "Hey Buddy, I wouldn't do that if I were you." Haggard leans over and says, "Hey buddy, I wouldn't do that if I were you."
Ted Haggard resigned from his Colorado Springs-based New Life megachurch in 2006 after allegations and eventual admission from Haggard that he had a sexual relationship with a gay former male escort. In a recent interview in GQ magazine, Haggard opened up about the scandal stating:
Here's where I really am on this issue. I think that probably, if i were 21 in this society, I would identify myself as a bisexual.
Calling all HuffPost superfans!
Sign up for membership to become a founding member and help shape HuffPost's next chapter