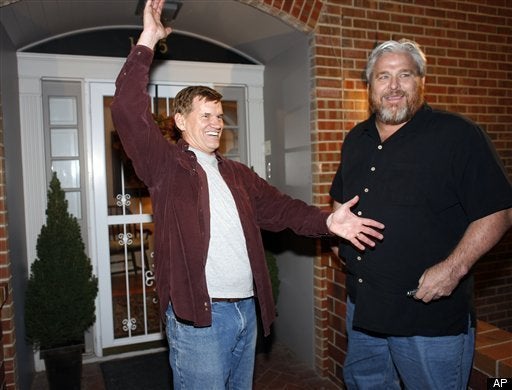 Haggard was among the most influential Evangelical pastors in the country until 2006, when he was forced from his post as pastor at the New Life megachurch for having a homosexual relationship with a Denver prostitute.
In his GQ interview, Haggard opened up about his relationship with Mike Jones, the Denver prostitute from whom he purchased methamphetamine and received oral sex.
He told writer Kevin Roose that he never had "sex sex" with Jones. Haggard also clarified that he used methamphetamine to masturbate, which he did to both gay and heterosexual porn.
Perhaps most revealingly, Haggard told Roose that he would likely label himself "bisexual" if not for his belief system and family.
"Here's where I really am on this issue," he half whispers. "I think that probably, if I were 21 in this society, I would identify myself as a bisexual." After a weekend of Ted trying to convince me of his unambiguous devotion to his wife and kids, I'm at first too surprised to say anything.

"So why not now?" I ask finally.

"Because, Kevin, I'm 54, with children, with a belief system, and I can have enforced boundaries in my life. Just like you're a heterosexual but you don't have sex with every woman that you're attracted to, so I can be who I am and exclusively have sex with my wife and be perfectly satisfied."
Roose also writes candidly and somewhat admiringly about Haggard's relationship with parishioners at the St. James, many of whom are experiencing significant hardships.
Calling all HuffPost superfans!
Sign up for membership to become a founding member and help shape HuffPost's next chapter