While the exceedingly optimistic soccer coach has been a font of feel-good vibes since the show's start in summer 2020, Lasso was initially imagined to be a much more "belligerent" bloke.
Asked why the "Ted Lasso" team decided to pivot away from a more gruff lead, the Apple TV+ star said, "It was the culture we were living in."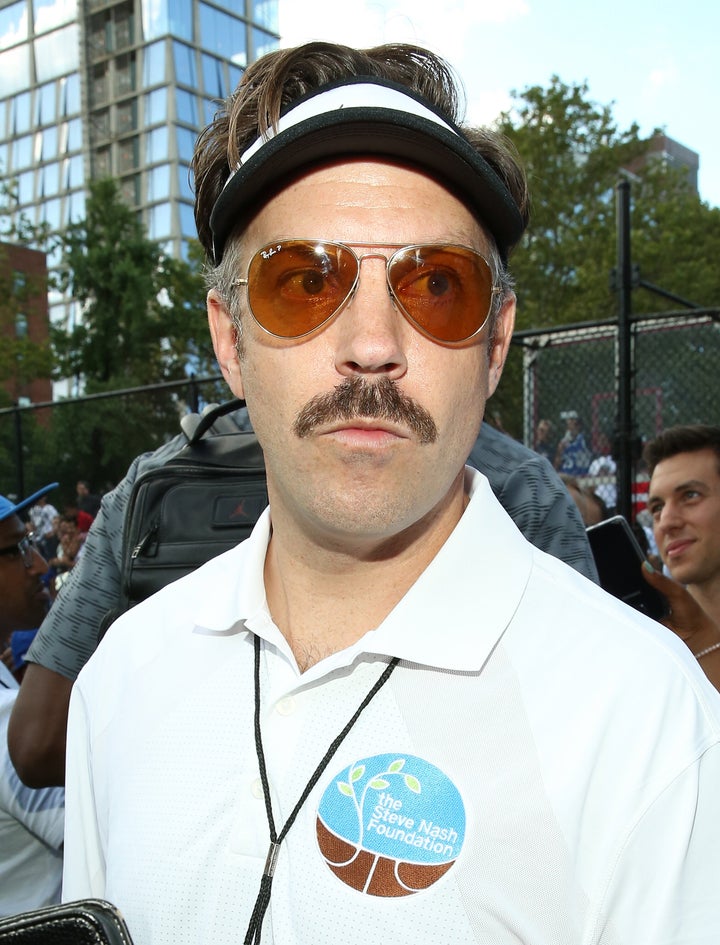 "I'm not terribly active online and it even affected me," he went on. "Then you have Donald Trump coming down the escalator. I was like, 'OK, this is silly,' and then what he unlocked in people."
After that, Sudeikis decided he "didn't want to portray" Lasso as a bully.
"I hated how people weren't listening to one another," the actor continued. "Things became very binary and I don't think that's the way the world works."
This isn't the first time Sudeikis has taken issue with Trump.
"I don't know if he's a good boss," Sudeikis said of Trump. "He seems kind of like the Ronald McDonald of bosses. He's more of a figurehead. He probably makes decisions but I bet people are kind of like, 'Ah [waves dismissively].'"
Season 3 of "Ted Lasso" premiered in March and is now streaming on Apple TV+.
Popular in the Community