Ted Nugent, alleged draft dodger and Donald Trump supporter, may run for Senate for the state of Michigan in 2018.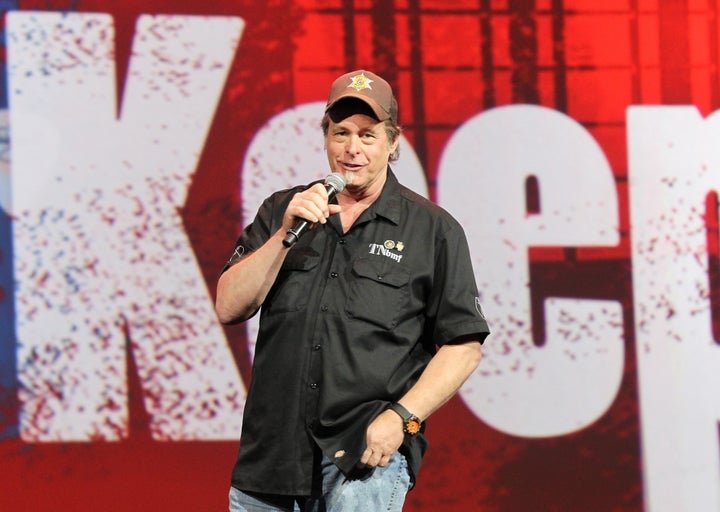 "If these GOP sonsabitches dont get it right this time I will come charging in as the ultimate WE THE PISSED OFF PEOPLE Mr FixIt Consitutional firebreathing shitkicker candidate from hell!" Nugent posted.
"Then a week before [my physical], I stopped going to the bathroom," Nugent told the publication. "I did it in my pants. Poop, piss the whole shot. My pants got crusted up."
Thirty years later, Nugent told The Independent that he lied to High Times about how he dodged the draft.
"I never shit my pants to get out of the draft," he clarified with the publication in 2006.
Nugent received a college student deferment, according to records obtained by Snopes. And in 1969, he was rejected as a result of a physical examination.
Earlier last year, in the midst of the presidential campaign, Nugent promoted a video that showed Democratic presidential nominee Hillary Clinton being shot.
In 2012, he threatened President Barack Obama.
"If Barack Obama becomes the president in November, again, I will be either be dead or in jail by this time next year," he said.
Nugent told The Daily Caller he wants to fix the "embarrassing high-crime blue smudges in the state," likely referring to areas of Michigan that vote primarily for Democrats.
"What sort of anti-American fool doesn't believe we need secure borders?" Nugent told the publication. "What sort of Michael Moore freak sides with criminals instead of law enforcement heroes?"
Nugent will likely enjoy support from Trump, who has previously praised Nugent as being one of the only "celebrities" to actually like him.
Popular in the Community