Ted Nugent, the perpetually provocative hard rock guitarist, said earlier this week that black Americans should be profiled in the same manner that different breeds of dogs are considered dangerous.
Nugent made the comments on entertainer Nick Cannon's podcast. The two riffed on race for several minutes until Nugent compared recent cases of strife in race relations to "storm clouds" and dogs.
"If a Dalmatian has been biting the children in the neighborhood, I think we're going to look for a black-and-white dog," he said.
"I think that typically when you see the -- I don't even remember the term they use -- but the gangs of blacks lately that have been just been going down the downtown streets and breaking windows on cars," Nugent continued. "Over and over again, I watch the news, and here's a rape and here's a burglary and here's a murder in Chicago. Twenty-nine shot, 29 blacks shot by 29 blacks. At some point, you've gotta be afraid of black-and-white dogs if the Dalmatian is doing the biting."
The racially charged comments are nothing new from Nugent, who insists he is "anti-racist" because of his musical tributes to black musicians like Bo Diddley and Chuck Berry. Most recently, he joked that he wouldn't mind shooting residents of Los Angeles' South Central neighborhood with a machine gun from a helicopter.
The Coalition to Stop Gun violence recently started a petition to ask the National Rifle Association to remove Nugent from the organization's board of directors.
Before You Go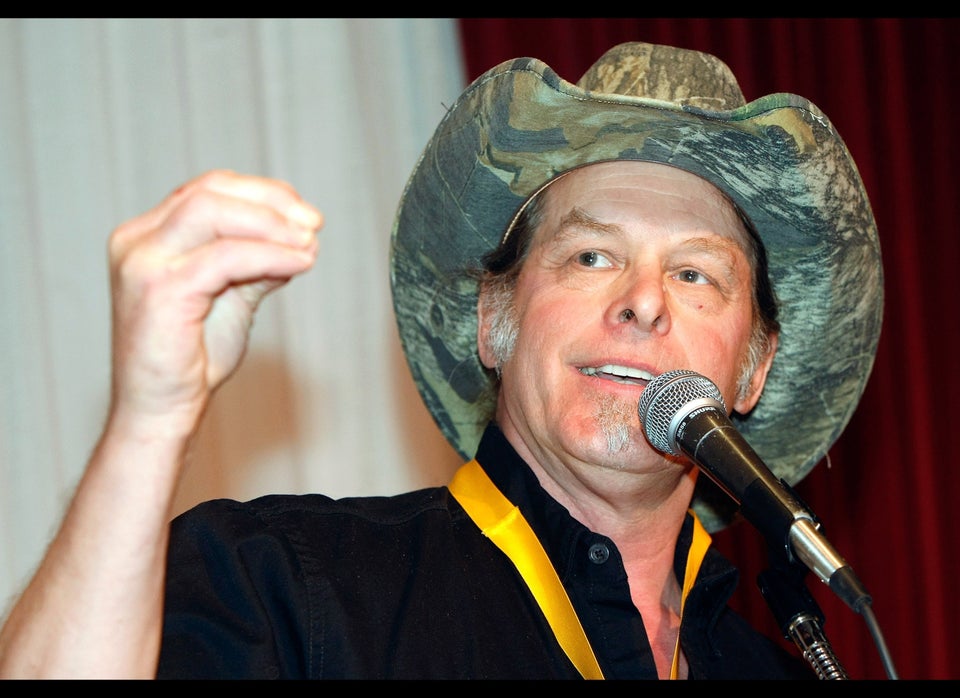 Ted Nugent's Most Outlandish Statements
Popular in the Community