 Ted Nugent took to Twitter on Monday to respond to a parody on "Saturday Night Live" in last weekend's episode, where the often incendiary conservative rocker was portrayed as a wild-eyed madman in a "Fox & Friends" spoof.
In the sketch, Nugent, played by Bill Hader, describes attending the State of the Union address and being sickened by President Obama. This reflected the actual fact that the Nuge went to the State of the Union this year as the guest of congressman Steve Stockman (R-TX). Three days later, he told his Twitter followers that he thought his "SNL" parody fell flat.
Hader's version of Nugent included telling the "Fox & Friends" hosts that he was upset about Obama's speech, but also that his goatee was full of ticks. He also brought up one of Nugent's pet issues, that he thinks Obama is doing a poor job of taking "the guns out of the hands of the crazy people" (with the implication that Nugent, himself, is a crazy person).
Nugent's vocal criticism of Obama has put him in headlines several times since the president took office. Most notably, last April he said that he would be "dead or in jail" if Obama were elected to a second term.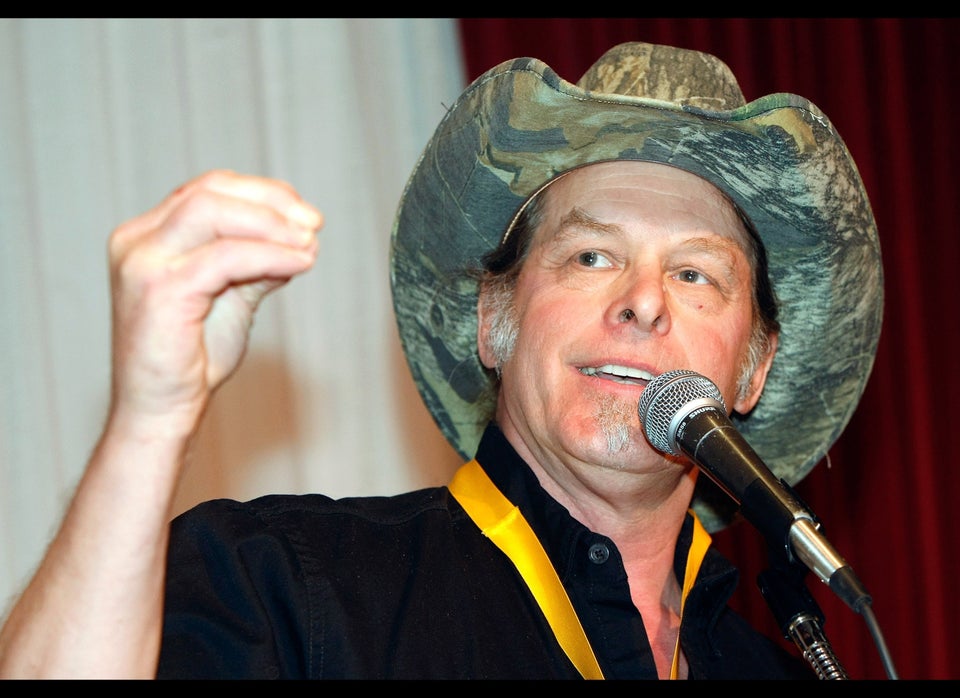 Ted Nugent's Most Outlandish Statements
Popular in the Community