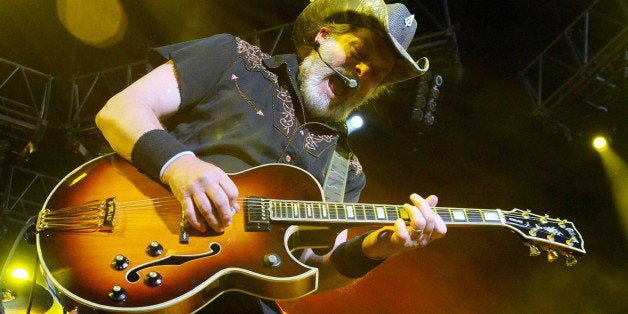 Right-wing rocker Ted Nugent is not happy with the Republican Party -- and with a flare that only the Motor City Madman could come up with, he painted an awfully graphic picture of why the GOP has left him feeling disappointed.
"Someone extracted their scrotum with a rusty shiv," Nugent answered on Boyles' KNUS 710-AM talk show. "They have no balls. I don't know where this 'Let's be Mr. Rogers with a Lawrence Welk soundtrack tie adjusting' mantra came from, but my god!," Nugent exclaimed.
"If there's a life-support system attached to the GOP, it's flat-lining," he added.
An excited Nugent also went on to say that "the country is being flushed down the toilet, certainly for the last fifteen or twenty years" and slammed the American media, saying the "media in this country is basically Joseph Goebbels' propaganda ministry." Joseph Goebbels was the infamous minister of propaganda for Nazi Germany and one of Adolf Hitler's closest allies.
Nugent then went on to bleat like a sheep, describing the sounds as the "New American National Anthem."
Nugent has long supported the Republican Party. He even stumped for Mitt Romney during his presidential run in 2012, but has apparently since had a change of heart.
It's also not his first time referencing the removal reproductive organs to make a point. In an interview with Guns.com from last month, Nugent said that, "politicians check their scrotums at the door, even Hillary [Clinton]."
Never one to shy away from sharing his conservative point of view on political issues, Nugent recently criticized the U.S. government for being "so out of control."
"It is so bloated and infested with fraud and deceit and corruption and abuse of power," Nugent said, according to the AP. "The American government today will go down and the American people, it breaks my heart to say... will go down as the dumbest, most unappreciative society in the history of humankind."
Before You Go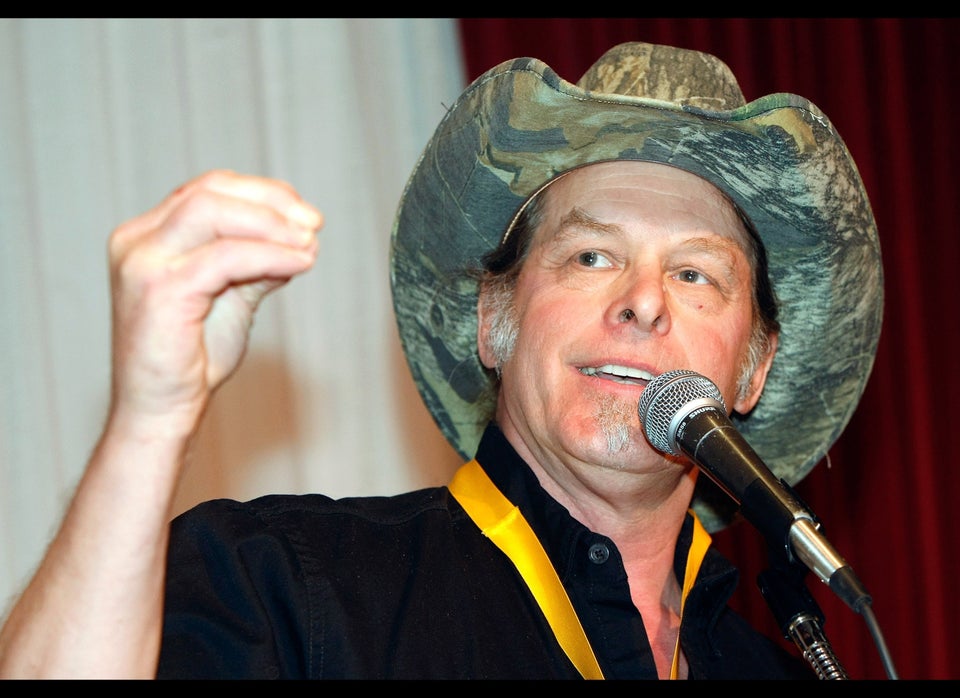 Ted Nugent's Most Outlandish Statements
Popular in the Community