Mitt Romney surrogate and entertainer-turned-conservative-activist Ted Nugent cranked his political volume knob back up this week, penning an op-ed suggesting the Supreme Court's decision on Obamacare served as evidence that the United States would have been better off if "the South won the Civil War."
In a column for the Washington Times, Nugent blasted Chief Justice John Roberts for his "traitor vote," writing that Roberts "squandered the opportunity to restore judicial, financial and legislative sanity to a government that by any sane person's standards is insane and addicted to centralized federal control of our lives."
According to Nugent, the alleged trends of growing federal power and undermining states' rights began when the North won the Civil War -- a historical event that he appears to lament.
Because our legislative, judicial and executive branches of government hold the 10th Amendment in contempt, I'm beginning to wonder if it would have been best had the South won the Civil War. Our Founding Fathers' concept of limited government is dead.
Click over to the Times for the rest of Nugent's thoughts on "Fedzilla," "financial tsunamis" and the impending "smothering era of socialism."
In the wake of the rocker's notorious outburst against Obama and Democrats this April, Romney's camp was forced to clarify that it hadn't expressed direct support or solicited Nugent's endorsement, contrary to the singer's claims. But Romney remained unwilling to condemn Nugent any further, as the campaign simply maintained that the presumptive GOP presidential candidate "believes everyone needs to be civil."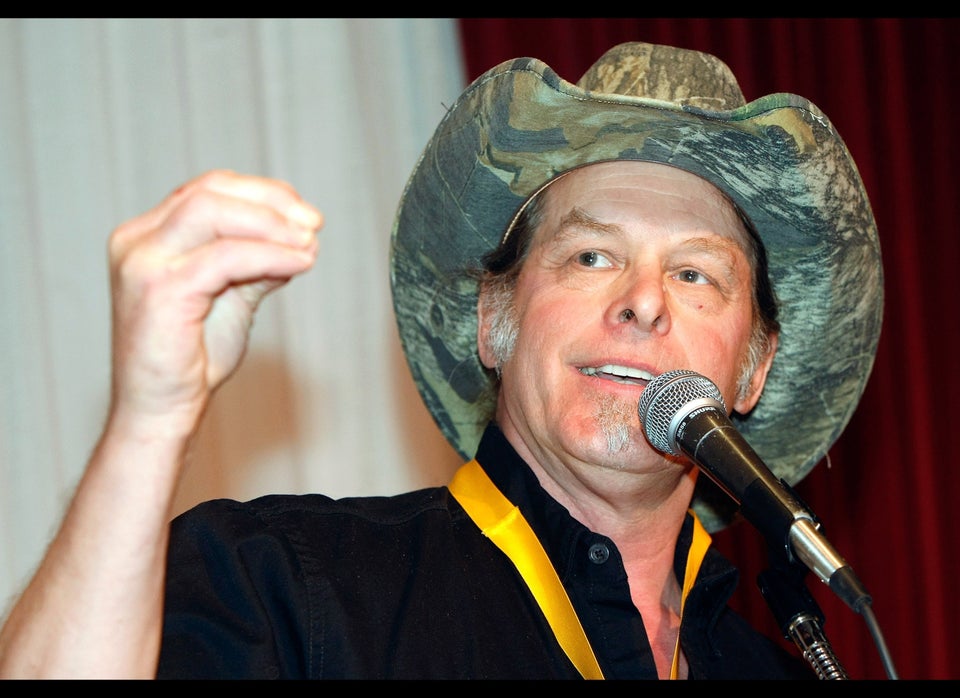 Ted Nugent's Most Outlandish Statements
Popular in the Community