The ever-controversial Ted Nugent is not one to keep his opinions to himself, let alone keep quiet on an issue as racially and politically charged as the George Zimmerman trial.
"George Zimmerman is thankfully and rightfully not facing any jail time for legally defending himself, but he is far from a free man," Nugent wrote Tuesday in a piece for conservative news site Rare.us. "While there is little he can do to protect himself from a civil-rights charge by our gun-running, pro-New Black Panthers attorney general, Mr. Zimmerman may have some legal room to move regarding a wrongful death lawsuit by Trayvon Martin's family."
Zimmerman, who was acquitted on second-degree murder charges in the fatal shooting of Trayvon Martin last year, should consider suing the deceased teenager's parents, Nugent said. The basis for the suit, according to the conservative pundit, would be that "Martin viciously attacked" Zimmerman, resulting in "great bodily harm."
Trayvon Martin's vicious attack on George Zimmerman and Martin's tragic death have no doubt surely dragged Mr. Zimmerman through 18 months of untold emotional hell, pain, distress, anguish, fatigue, nightmares and financial ruin. Again, following the narrative of the pro-Trayvon media types and other race-baiters, if Trayvon Martin was a minor, then Trayvon Martin's parents may be held liable for the emotional pain and suffering Mr. Zimmerman has been put through for the past 18 months, and surely for the rest of his life.
Like so many columns Nugent has penned, the Rare article is sure to stir controversy.
Earlier this year, Nugent drew the ire of many when he suggested the uptick in suicides in the military were caused by soldiers "in absolute frustration and heartbreak that their boss, their commander in chief violates the Constitution."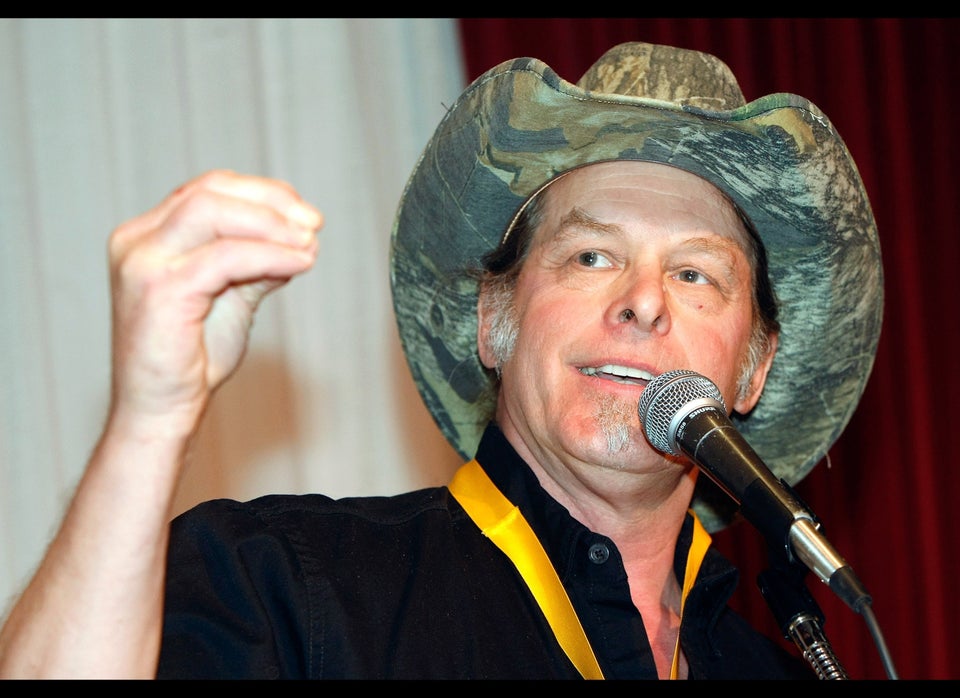 Ted Nugent's Most Outlandish Statements
Popular in the Community