 Rocker and National Rifle Association stalwart Ted Nugent spoke out against President Barack Obama's latest push to address gun violence on Sunday, calling it a "psychotic" effort that would lead to the deaths of more innocent Americans.
"A person who lives by logic and studies history and tries to implement the lessons learned by history cannot begin to rationally explain the conduct of this president or his attorney general or this administration," Nugent told conservative radio host Aaron Klein. "It is psychotic, it is crazy, it's illogical -- I believe it's clearly and dangerously anti-American, anti-humanity."
Obama has assembled a task force -- led by Vice President Joe Biden -- which is expected to deliver a list of recommendations on what the administration can do to stem gun violence following the December mass shooting in Newtown, Conn. Twenty-six people were killed in that massacre, including 20 young students of Sandy Hook Elementary School.
The task force will reportedly present their findings to Obama on Tuesday, and Biden has suggested that the administration is willing to take executive action as an avenue to do something "meaningful" to combat gun violence. Members of the conservative media have responded to that statement by accusing the administration of looking to mount a dictatorial "gun grab" in opposition to the Second Amendment.
Nugent, who wrote an open letter to Biden this month urging him to consider increased access to firearms in most public areas, claimed Sunday that gun-free zones invited violence.
"Obama's dream already exists, and those are called gun-free zones, and that is where the most innocent lives are lost," Nugent said. "What kind of monster would want more of these? Because if you ask for more gun-free zones, if you further disarm innocent Americans, you are literally engineering slaughters."
He then criticized the leadership of Obama's gun violence task force, saying that putting "crazy uncle" Biden and Attorney General Eric Holder in charge was akin to "hiring [serial killer] Jeffrey Dahmer to tell us to how to take care of our children."
Nugent has frequently been on the forefront of arguments in favor of unfettered access to guns. He spoke out earlier this month regarding the Sandy Hook shooting, claiming that Second Amendment advocates would defeat a renewed push to consider gun control measures.
"There will come a time when the gun owners of America, the law-abiding gun owners of America, will be the Rosa Parks and we will sit down on the front seat of the bus, case closed," he said.
Before You Go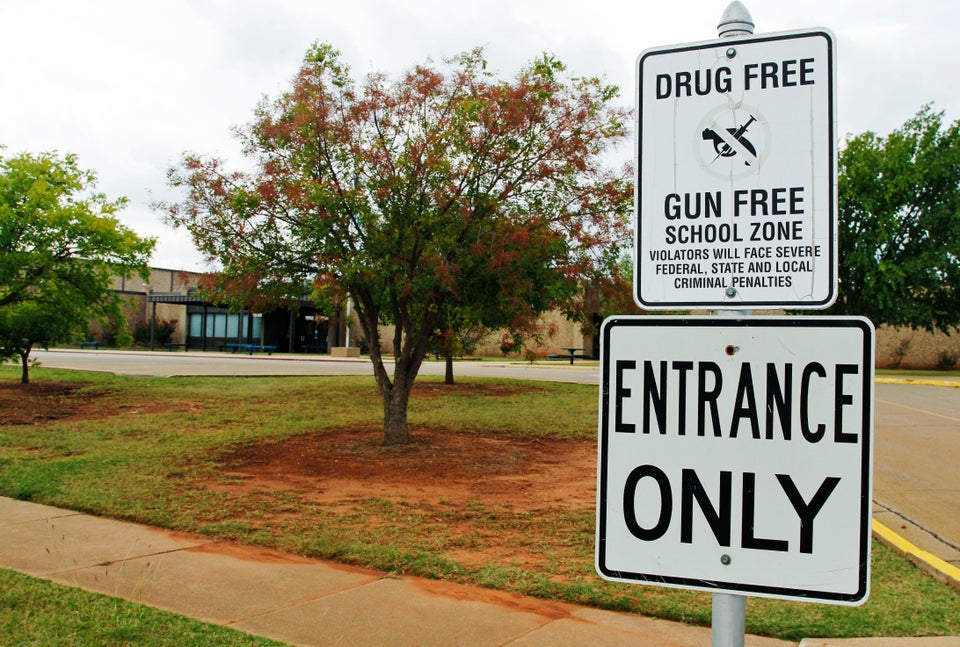 Things Being Blamed For Sandy Hook
Popular in the Community