 Detroit rocker and right-winger Ted Nugent was not too happy when President Barack Obama was reelected, so he took to Twitter to denounce the "pimps," "whores" and "welfare brats" who voted for America's "economic [and] spiritual suicide."
Nugent tweeted some choice words on Wednesday after Obama earned four more years in the White House in an electoral college landslide victory over GOP candidate Mitt Romney. He bid America "Goodluk" [sic] and good riddance.
Nugent's Twitter meltdown does not come as a surprise to some. The Amboy Dukes guitarist has long been a source of controversy for his political commentary.
Four years earlier, he threatened both Obama and 2008 competitor, Hillary Clinton.
While dressed in camouflage hunting gear and wielding two machine guns during a 2007 concert, Nugent raged: "Obama, he's a piece of sh-t. I told him to suck on my machine gun." Continuing, "Hey Hillary. You might want to ride one of these into the sunset, you worthless b-tch."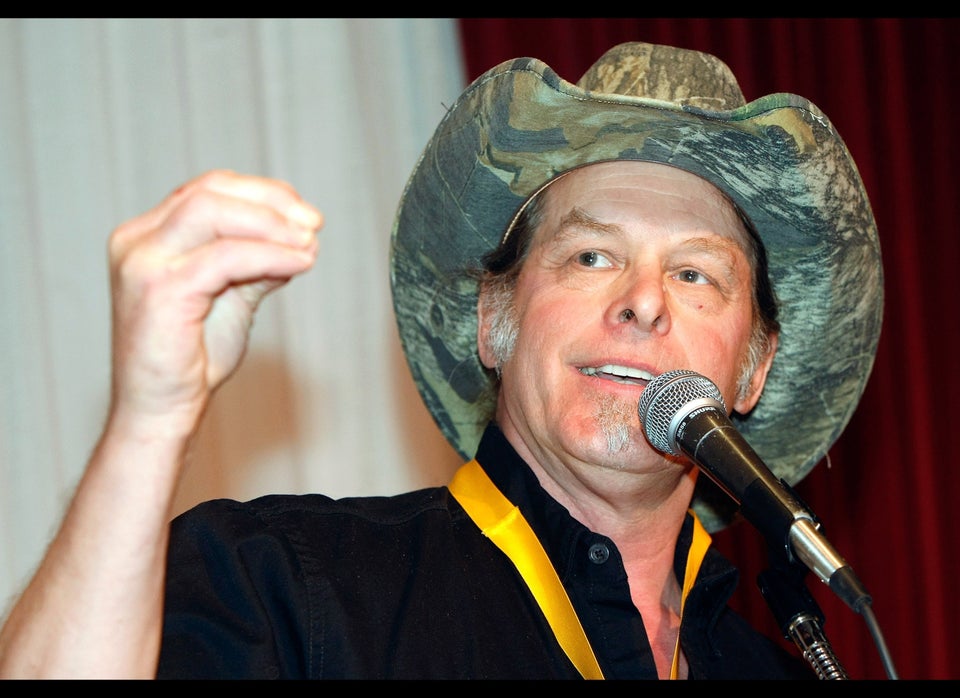 Ted Nugent's Most Outlandish Statements
CLARIFICATION: An earlier version of this post referred to Obama's defeat of Romney as a "landslide"; the language has been tweaked to "electoral college landslide" to make it clear that the term was used in reference to Obama's significant electoral college victory.
Popular in the Community