Rocker Ted Nugent came out strong for Mitt Romney at this weekend's National Rifle Association convention, blasting the Obama administration as "wiping its ass with the Constitution" and demanding the audience rally the troops for the GOP candidate.
UPDATE: Right Wing Watch has posted more footage from the event, in which Nugent compares Obama and democrats to a coyote that should be shot (view the new footage at the bottom of this article). "It isn't the enemy that ruined America. It's good people who bent over and let the enemy in," he said. "If the coyote's in your living room pissing on your couch, it's not the coyote's fault. It's your fault for not shooting him."
People for the American Way (the organization behind Right Wing Watch) released a statement demanding that Romney rebuke Nugent, who sits on the NRA's board. "We don't expect moderation from Ted Nugent," PFAW President Michael Keegan said. "But we do expect a major presidential candidate like Mitt Romney to rebuke a prominent supporter for spewing hate-filled and violent rhetoric against the President of the United States."
The original article continues below.
Nugent is hardly the only musician to be associated with Romney in recent weeks. After KISS frontman Gene Simmons was quoted as saying he supported Romney's fiscal policy, outlets were quick to say the rocker endorsed Romney. Simmons quickly disputed the accounts, taking to Twitter to tell fans, "I HAVE NOT ENDORSED MITT ROMNEY FOR PRES."
Nugent was more direct. "If Barack Obama becomes the president in November, again, I will either be dead or in jail by this time next year," he said. "If you can't galvanize and promote and recruit people to vote for Mitt Romney, we're done."
And what's the best way to "galvanize and promote," Ted?
"We need to ride into that battlefield and chop their heads off in November. Any questions?"
WATCH: Nugent Compares Obama to Coyote That Should Be Shot:
PHOTOS: Who Will Romney Pick For VP?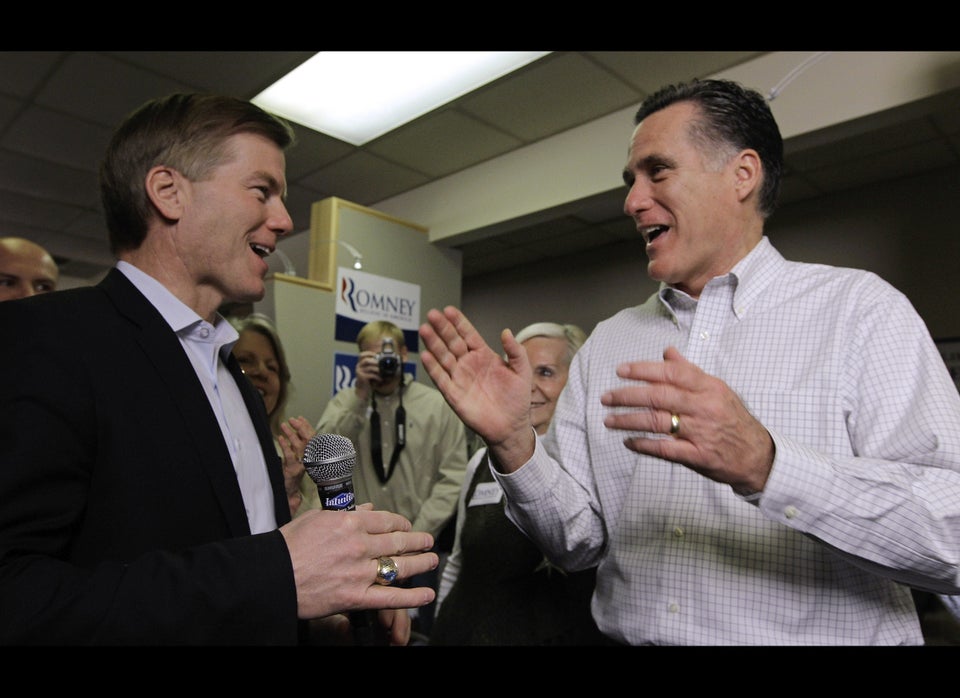 Veepstakes 2012
Popular in the Community