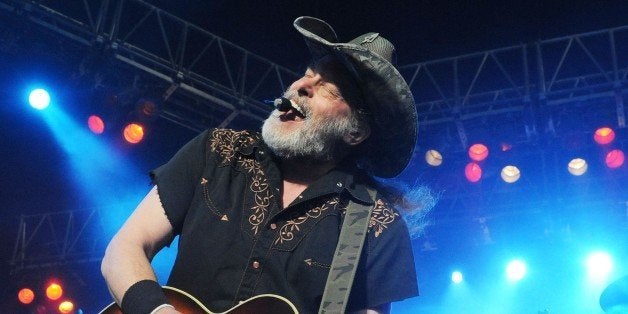 Rock musician Ted Nugent has become the latest high-profile endorser of Colorado Republican gubernatorial candidate Tom Tancredo, after sending out a fundraising email that accuses President Barack Obama of attempting "to shred the constitution."
In the email, Nugent calls out the president for the Affordable Care Act, saying it gives "unearned handouts to scammers who prefer sitting on their couch to looking for a job" and for infringements on the Second Amendment -- for which Nugent also accuses the state's current Democratic Governor John Hickenlooper of playing a large part after Colorado passed a series of gun control bills, including expanded background checks and limits on ammunition magazines.
"Yes -- this is that Ted Nugent, and you're probably wondering why the hell I would be emailing you," Nugent begins in the email.
But the clowns in some "we the sheeple" Governor's Mansions and in the White House are making America look idiotic. They've hijacked our healthcare system so we have to pay higher prices for lesser care. They are forcing those of us who work hard to pay even more money into a broken system so they can turn around and give unearned handouts to scammers who prefer sitting on their couch to looking for a job.

And worst of all, these clowns are determined to shred our constitution and take away our guns. The way I see it is anybody that wants to disarm me can drop dead...

Sadly, the once great Colorado now has some of the strictest and ridiculous gun control laws in the country – but they aren't stupid enough for Obama and his leftist anti-gun crusaders. Obama, Colorado Governor John Hickenlooper, U.S. Senator Dianne Feinstein, New York City Mayor Michael Bloomberg, and their billionaire friends in Hollywood are pulling out all the stops to abolish the Second Amendment in all 50 states – and Colorado is ground zero.

Thankfully the voters of Colorado (and hopefully the rest of America) have had enough. Just a couple weeks ago real Coloradoans recalled not one but two gun-grabbing state senators, and one of them was the State Senate Majority Leader! Colorado! Are you kidding me?

Today, polls show that Tom Tancredo has the most support of any candidate to defeat Colorado's gun-grabbing Governor who is just a stooge for Barak Obama's radical agenda.
"It's almost funny. It's especially funny if you consider that Tancredo is the Ted Nugent of Colorado politics," longtime Colorado columnist Mike Littwin commented of the email in The Colorado Independent.
Tancredo is currently embroiled in a primary field that includes Colorado's current Secretary of State Scott Gessler, state Sen. Greg Brophy (Wray) and former Sen. Minority leader Mike Kopp.
Just last week however, new poll results by Public Policy Polling showed that Tancredo is the Republican frontrunner this year against the incumbent Hickenlooper, whom he lost to in 2010 as an American Constitution Party candidate. However in the same poll, when asked who they would vote for if the race were between Tancredo and Hickenlooper, 48 percent of respondents said they would vote to reelect Hickenlooper compared with with 40 percent who said they would vote for Tancredo.

Support HuffPost
The Stakes Have Never Been Higher
Before You Go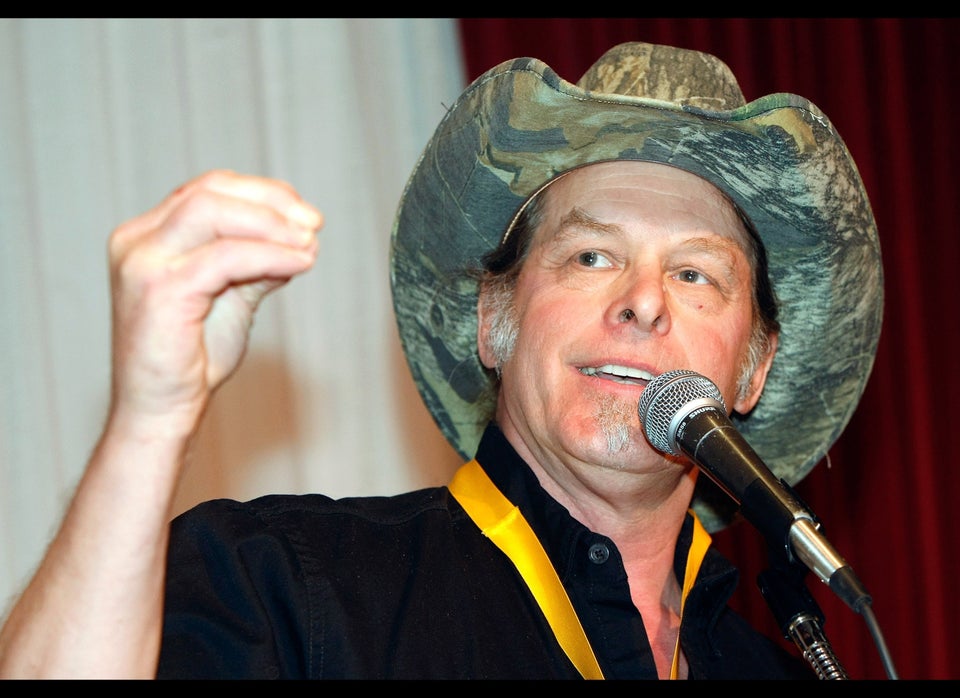 Ted Nugent's Most Outlandish Statements
Popular in the Community