Ok, it's been a month. I wanted to wait until I was sure about this to write this down. In my experience, whenever I've been in a room with twenty strangers - the math almost always worked like this. Ten folks I liked alot, five more were fine, and there were always a few that were just not my cup of tea. But this group - TED Res3, is the first time I can say that every one of them is amazing, awesome, fantastic. Funny, smart, engaged, supportive. I'm not sure how Cyndi and Katrina did it. Clearly finding and curating this group is a magical superpower. And I'm feeling grateful that I can be part of it. Oh, and then - the work. Yikes.
Have I told you about my TED talk yet? I'm doing a talk on Fake News. It's a topic that everyone in the class seems to have an opinion about. So I've decorated my wall with Fake News graphics. And I'm getting emails every day from members of the group with links, leads, ideas, and intro's. I've put together a wish list of interviews I can do with smart people - and thanks to
Cyndi's rolodex - almost everyone I've reached out to has said 'sure' to an interview. So, I'm researching, learning, writing, and making slides. And - Fake News is a moving target so i'm trying to stay ahead. Yesterday Helen and Kelly came by - they're the TED programmers and they had useful feedback about what makes a great TED talk. Then, last night there was a screening of "I am not your Negro" in the TED theatre. Wow, powerful film - and even more impactful given the room of people I was with.
Today - after lunch - we did the roundtable update. My podmate Beth Malone is hard to describe. She's the co-founder of Dashboard, an organization that commissions artwork and produces exhibitions in vacant properties. But her TED talk isn't about her work in the arts - it's about her father, and about the emotional complexities of her father's slow vanishing into dementia.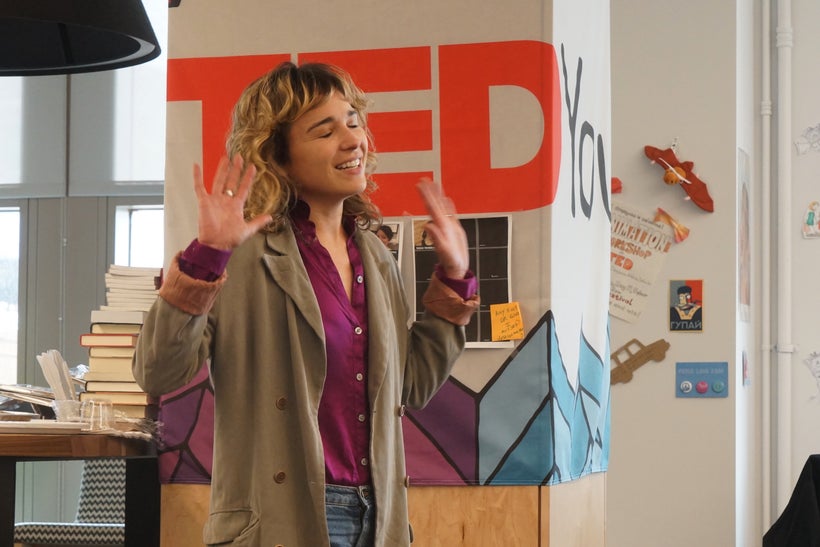 It's intense, and personal, and she's dealing with how she shares this very private story on a public TED stage, while at the same time producing an exhibition in Atlanta called "Unloaded" to coincide with the National Rifle Association convention featuring 10 local Atlanta artists. She's incredibly strong, but she's also honest about how stressful it is juggling everything. Also, she's been living on various couches - moving from week to week. Honestly, I don't know how she does it.
Moving on - we have Marco. Another amazing TED talk in the making. Marco Antonio Castro Cosío is a graduate of the ITP program at NYU - as are a number of the TED Res3 classmates.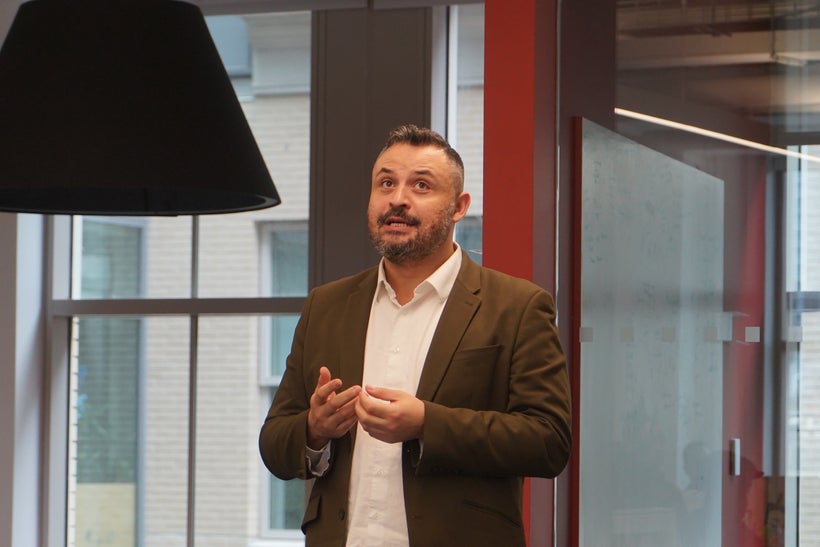 He's a designer and technologist. He was the Director of the MediaLab at the Metropolitan Museum of Art, and now his project and his talk are about a amazing project to bring portable green spaces into the city. Oh, this sounds a bit crazy - but he wants to plant gardens on top of NY City buses. I know - hard to imagine, but once you hear him pitch it - you can see it happening.' The idea is providing a virtual-reality learning experience inside the bus, and capture rainwater and add green space to the streets of the city. He's going to do it - he's got an amazing network of artists, funders, and creative individuals that he's engaged in his vision.
While some of the TEDres folks have their feet in the ground... Evita is a global traveler. Evita Turquoise Robinson is the founder of the Nomadness Travel Tribe - that provides group travel to 15,000 travelers of color. She's a whirlwind of activity - traveling, starting a makeup brand, consulting on television series, and thinking about how economic power of her tribe can create a sense of social and economic consciousness.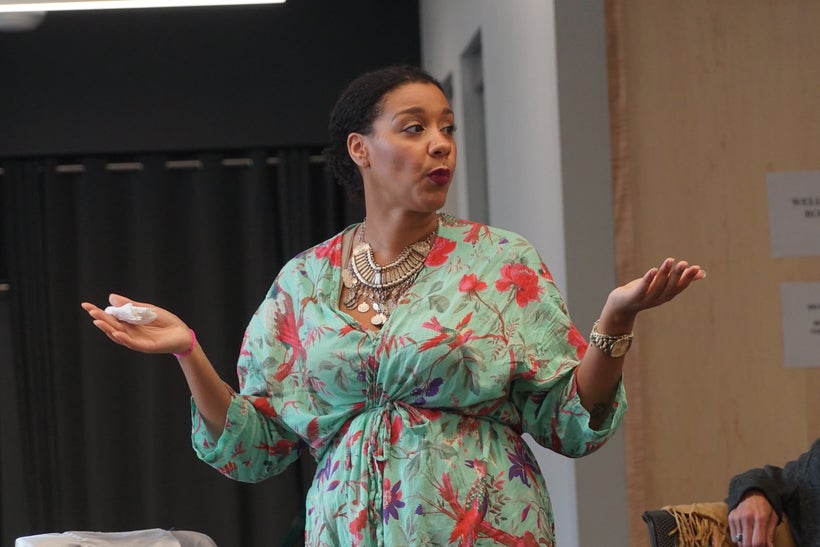 Now Evita (aka @evie) has started Compass by Evita, a fashion brand for her millennial community. Travel, fashion, media... I'm not quite sure I know how she does it all - but she never seems to be anything but upbeat and positive. It's great energy to be around.
Part about what I love about the TED Res projects and talks is their each, in their own way about both an idea, and an action. There's no one here just thinking big thoughts, or doing things for purely theoretical reasons. And as we're all learning, having been chosen by TED to participate in the Residency gives our work and the TED talk we're planning real weight in the wider world. People want to engage with our ideas, as the TED mission gives us all a powerful platform to build on. Yeah, ok - how's that for a little pressure. Back to work.
The TED Residency program is an incubator for breakthrough ideas. It is free and open to all via a semiannual competitive application. Those chosen as TED Residents will spend fourteen weeks at TED headquarters in New York City, working on their ideas. Learn more HERE.
Calling all HuffPost superfans!
Sign up for membership to become a founding member and help shape HuffPost's next chapter
This post was published on the now-closed HuffPost Contributor platform. Contributors control their own work and posted freely to our site. If you need to flag this entry as abusive,
send us an email
.