It took me a while to understand who these strangers were. I had by now bonded with the folks in my TED Res3 cohort, and folks would stop by and join in - like they were charter members. Duh. They were. Because once you're in the TED Res community, you're part of the growing community. So TED Res1 and TED Res 2 folks stop by. They help coach us on our talks, the hang out on the couches. Once I understood the power of the alumni network, having them stop by was a true gift. So, it's not just the 20 members of my class who I'm connected with, it's 70+ and growing. Two classes a year - Spring and Fall.
This week's team lunch and group update had some amazing updates.
Sue Jaye Johnson is working on a TED talk about how to break out of the boundaries of how to talk about and experience sex. She's spent almost 20 years interviewing women and girls and recorded dozens of stories about the isolation of shame.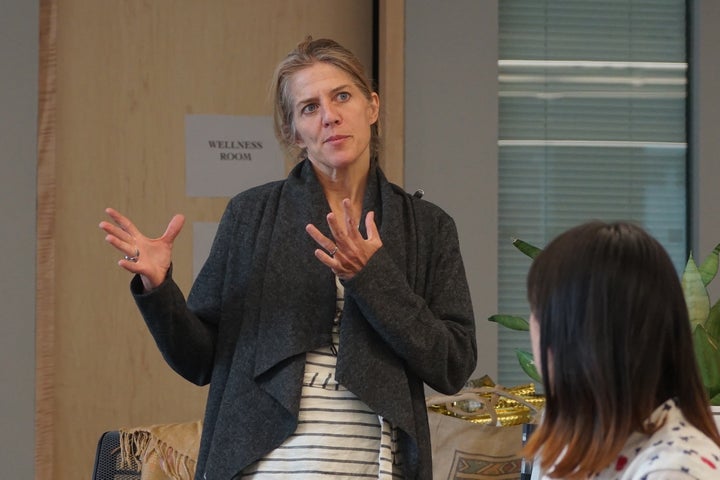 She is focusing on real-life stories from across generations, cultures and orientations. And as the mother of two young daughters - she has a powerful reason to change the way we think about what's normal and who we are as sexual beings. After the lunch today - she's hosting a workshop titled: What the heck is Orgasmic Meditation. The TED Res3 group is turning into an amazing resource of individuals sharing with each other.
There are lots of people making media in this group - and of all of them, Jackson Bird is probably the most famous. He's known around the world from his work on YouTube, and since publicly coming out as transgender, he's media platform has only grown.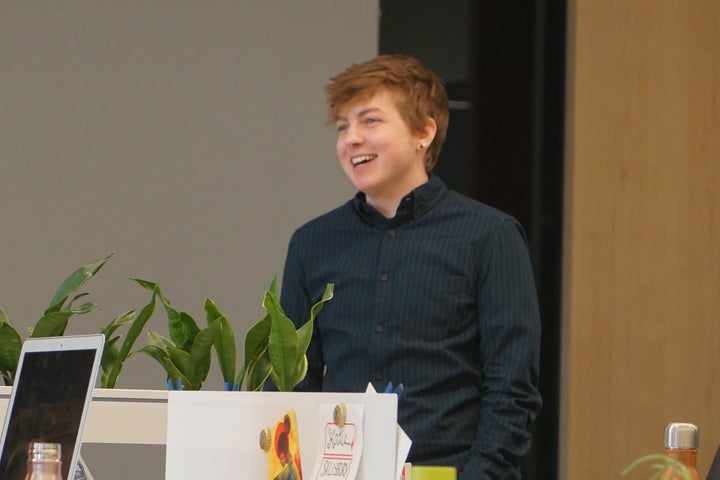 His TED talk is about sharing transgender myths and questions, and he's working a new podcast that he's launching with the help of Brian McCullough, a TED Res 1 member.
Jackson uses digital media to present representation of transgender people. And at the TED Res space, he's a constantly upbeat and positive energy that helps make me understand that everyone brings the skills and challenges to the TED offices every day.
The last project I took notes on was Katie Salisbury's project about Chinese takeout workers. Writer-photographer Katie Salisbury was a book editor at HarperCollins and Amazon books, and she's been leading a weekly workshop on book publishing for the group.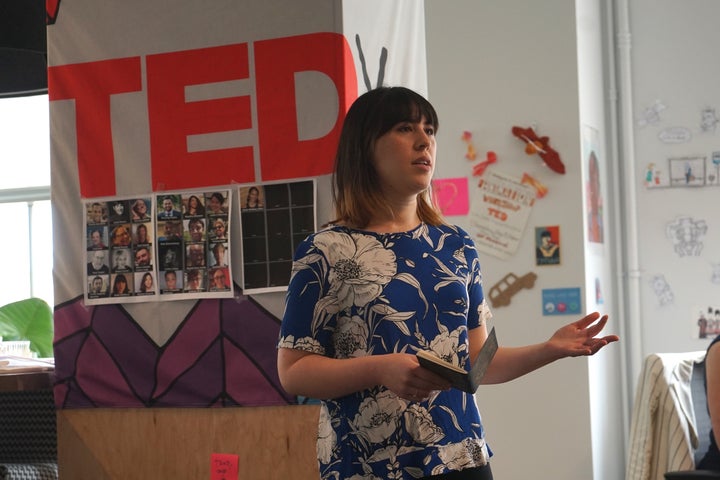 But her TED talk is about her current editorial project, a multimedia project telling the stories of Chinese takeout workers in New York. Katie is half Chinese - so this project is (as so many TED talks are) deeply personal. So Katie is now taking her camera into the kitchens of china town restaurants, talking to delivery people, and think about the taste and culture of Chinese food. She's slowing getting more access, and it's exciting to see her editorial explorations bearing fruit.
On the Fake News front - I'm overwhelmed by the interest in my talk. The head of TED, Chris Anderson wrote to tell me he's glad to see I've chosen Fake News as my topic, and that's all the more daunting. Rather than do something that's pleasantly thought provoking, I seem to have chosen a topic that everyone… e v e r y o n e… has a stake in. And I better get it right. I'm 20 interviews in, and I just found out I've been chosen to host a Jeffersonian Dinner at the big TED conference in Vancouver in two weeks. The topic? Yup - Fake News. Gulp - again.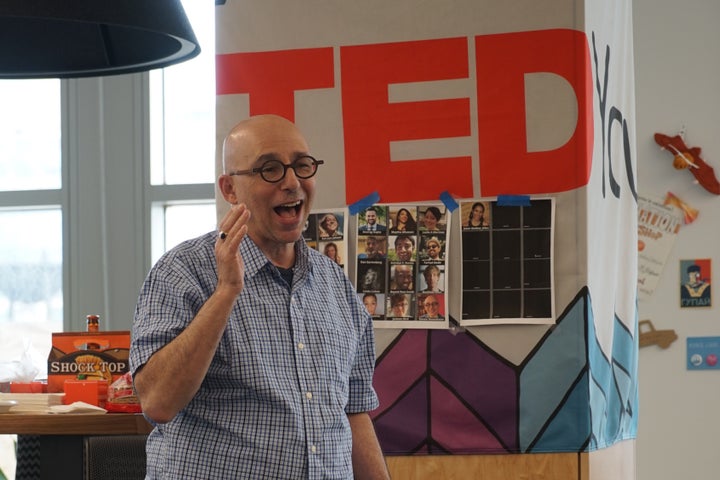 The TED Residency program is an incubator for breakthrough ideas. It is free and open to all via a semiannual competitive application. Those chosen as TED Residents will spend fourteen weeks at TED headquarters in New York City, working on their ideas. Learn more HERE.
Related
Popular in the Community