Back from TED in Vancouver. What a week of ideas, issues, solutions and challenges. My TED Jeffersonian Dinner on Fake News was very very helpful. Clarifying. Must re-write my TED Talk. Ugh.
One of the things about life at the TED Residency is that everyone is on their own clock. Some people are in at 9:30 or 10am. Fred says he strives to be in at "the crack of 11" - sometimes. Other folks seem to come in by 1 and stay late. And everyone is now inviting each other, and attending each other's art shows, performances, there's even a group baseball game in the planning stages. Farhad and Duarte co-hosted a TED Res3 dinner in Brooklyn last week, a fantastic gathering with great food and fun conversations. A bit of politics in the air, but that's hard ignore given the state of world affairs.
Today's TED Res lunch had a number of notable updates. Farhad Attaie is the founder of a community-focused healthcare startup for children called Hellosmile. Farhad began his career at Merrill Lynch - but moved quickly to social entrepreneurship.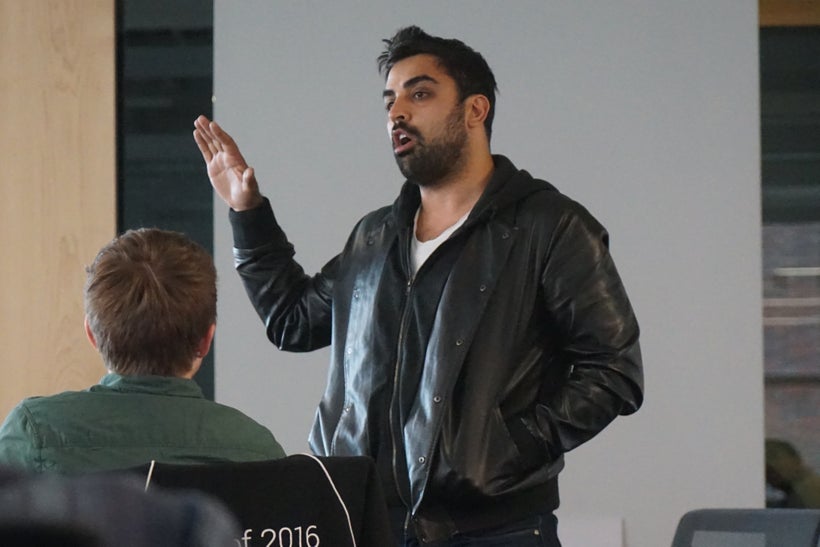 As the house debates the repeal of Obamacare, Farhad's concerns about children's health is clearly front and center. Even before the political situation, his TED talk was slated to focus to sound an alarm: child health is on the decline for the first time in generations, and something has to be done.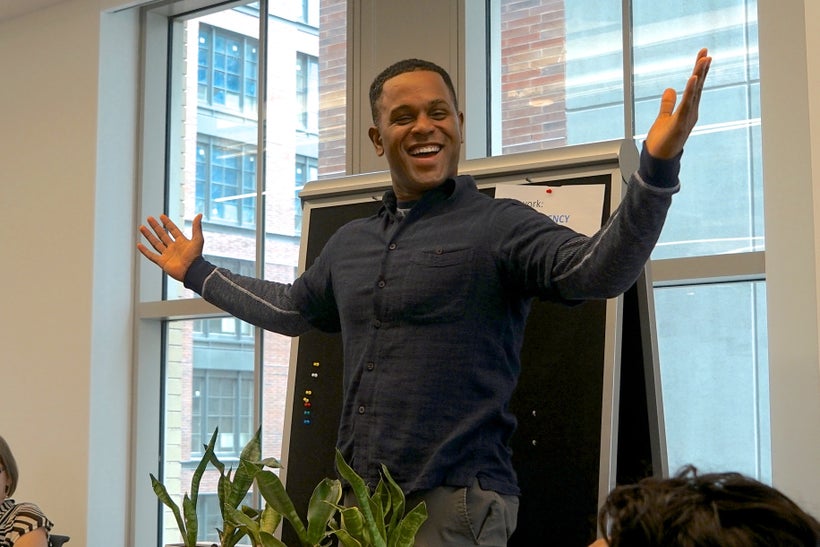 Staying on politics, since that's what's front and center this week - Duarte Geraldino was a National Correspondent for Al Jazeera, ready to face one of the hardest issues imaginable. The circle of relationships that are impacted in the increased narrowing of US immigration. The stories he tells are of US citizens who've lost friends and family to deportation. He's both a Journalist and an activist - working to open eyes to the human impact of deportation.
And the update from Maytha Alhassen is emotionally complicated as well. Maytha is the daughter of Syrian immigrants. She's working to bring yoga communities seeking mending - with a plan to return to Greece to teach yoga to Syrian immigrants this summer.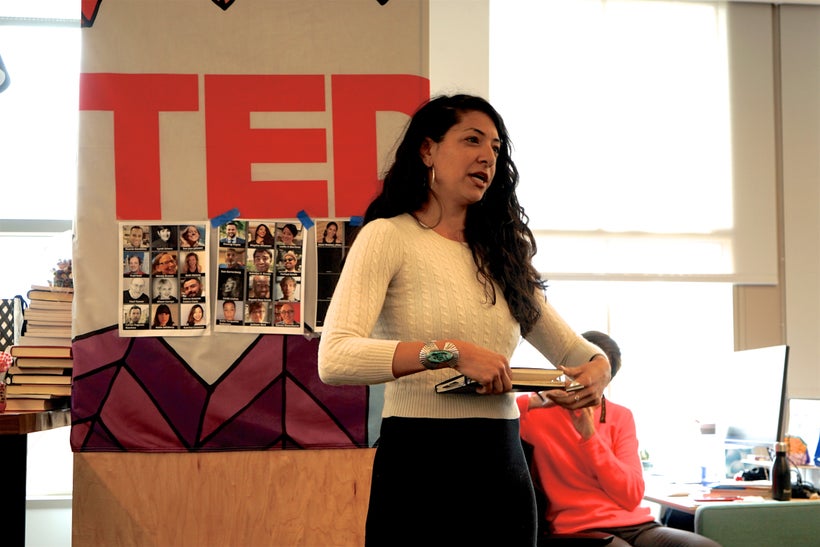 Her current work focuses on dignity's central role in liberation movements - and her TED Talk is a powerful, but still wide ranging exploration. Cyndi has promised to take a scalpel to anyone's script that runs over time. But for Maytha the state of the world, and the issues she cares about will be hard to pull apart. And trying to participate in the glitzy fundraising events of NGO's while knowing the state of other parts of the worlds has her facing hypocrisy that is hard to ignore. She's got a lot to handle - but she's in the right place.
After the lunch update, Cyndi has invited Todd Shuster to meet the Residents. Todd is a literary agent, with an appetite and eye for new writers. Cyndi had asked in the morning how many of us had a book idea, and of the twenty Residents, seventeen had raised their hand. So Todd engages in a few hours of intellectual speed-dating, listening, engaging, giving feedback. It's fun to see the TED Res firehose pointed outward, and it's clear that he gets the full force of its purpose-driven passion.
Part of what makes TED Res3 an interesting and in many ways unusual group is that it is diverse in ways I wasn't expecting. Not just interests, or skills, or ethnicity, or home cities - but the diversity of what everyone brings with them. Carlos Augusto Bautista Isaza is from Colombia - and his focus is on developing software called MineSafe, a crowdsourced repository of safe walking paths for areas affected by landmines. Paul Tasner found a new career and launched a business at a time when many are thinking about retirement. He's turning waste into recyclable packaging, and asking people to rethink agism in the entrepreneurial and startup communities. And Bayeté Ross Smith is a photographer and multimedia artist focusing on people of color who are in combat must face racism and oppression at home, after defending their country abroad.
Very different people. Very different Issues. Each driven by their own personal passions and drives - but all aligned in their drive to have an impact and do work of consequence. The fill the TEDres space with a internally driven energy to make work that matters. Maybe that's the secret sauce that Cyndi and Katrina look for in curating the class? Not sure, I'll have to ask them.
The TED Residency program is an incubator for breakthrough ideas. It is free and open to all via a semiannual competitive application. Those chosen as TED Residents will spend fourteen weeks at TED headquarters in New York City, working on their ideas. Learn more HERE.
Calling all HuffPost superfans!
Sign up for membership to become a founding member and help shape HuffPost's next chapter
This post was published on the now-closed HuffPost Contributor platform. Contributors control their own work and posted freely to our site. If you need to flag this entry as abusive,
send us an email
.