We're in the home stretch. Some folks seem supremely confident, practiced and ready to rock - other folks are experiencing various stages of stage fright and red-circle phobia. I'm somewhere i the middle. Still pretty much in awe of the group - and the work everyone is doing.
Anurag Gupta gave a presentation to the TED community during one of the first weeks were were here titled: "Unconscious Bias Workshop." I didn't get to go, but I've since heard about it from pretty much everyone.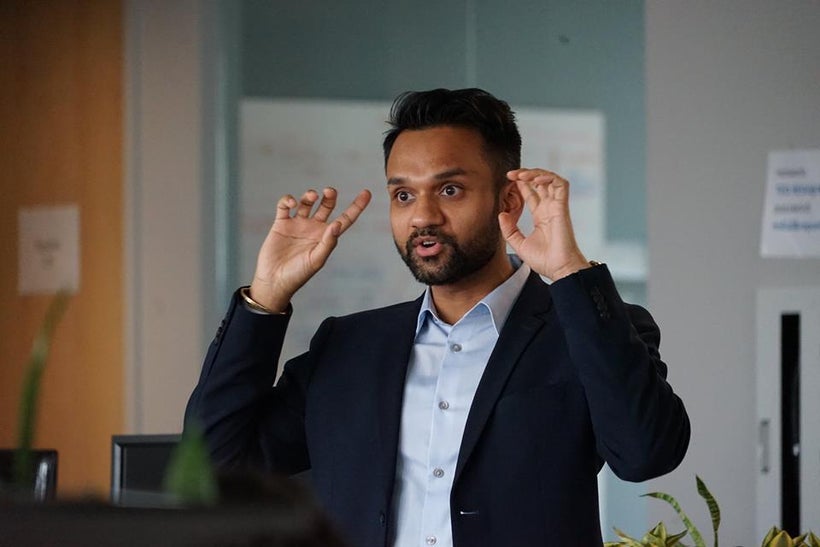 He founded Be More to train professionals in evidence-based tools to reduce unconscious bias through in-person workshops and online trainings. He has worked on issues of racial equity, women's rights. As we learned last night, he's also an epic party thrower - - - and gathering the TEDres3 crowd at his fantastic midtown space, with amazing views of the city. He has dedicated his life to innovating solutions to society's intractable challenges - and his TED Talk is on that subject. He is another TED res Rock Star - amazing.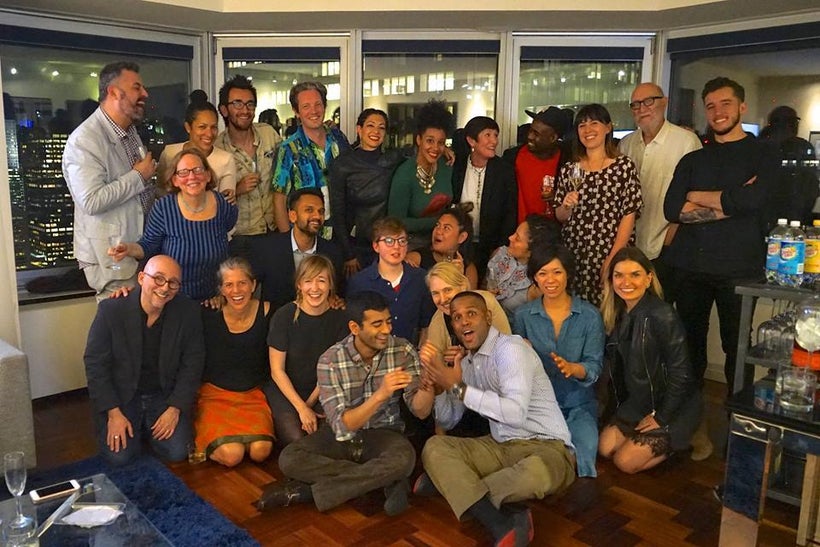 One of the topics that has been swirling around the group is the importance and impact of block chain. While everyone has heard of Bitcoin, it wasn't until Matt Nolan started talking about Etherium that I understood that block chain was driving a whole new conversation around social change.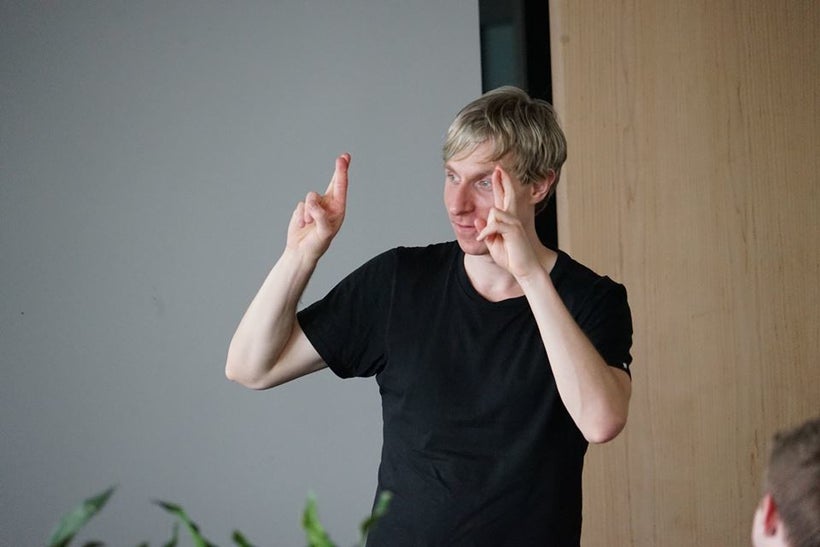 Matt is a developer - and his app Verona aims to connect diverse and often conflicted communities to create conversations by introducing users to others with opposing views. Now he's building a new app, and embracing block chain, and working on a TED talk that connects the dots. He's smart and creative, and his talk is sure to shake things up.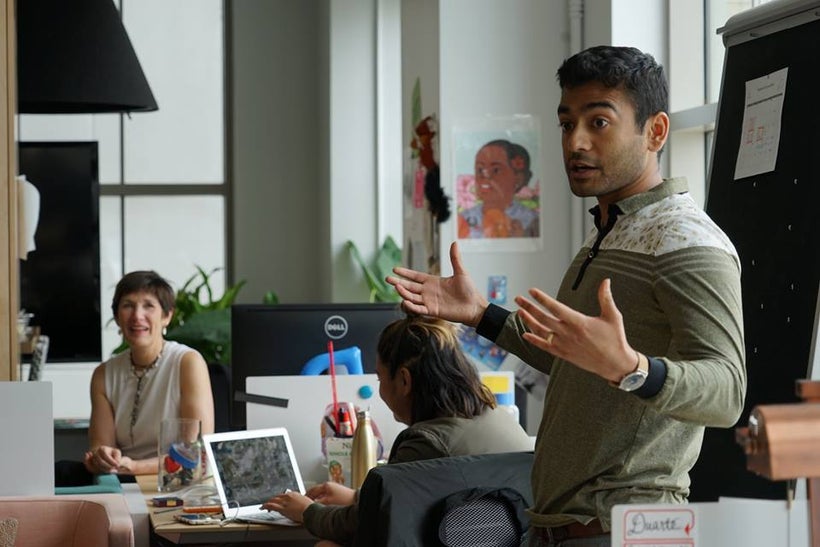 Anindya Kundu is a sociologist. He studies the qualities that enable disadvantaged students to succeed, despite personal, social and institutional challenges. And Leslie Martinez organized Hack the Ban, a hackathon that matched creatives and technologists with organizations supporting the Muslim and immigrant communities of New York City. And then there's Paul. Paul Tasner is an amazing story of resilience and reinvention. Paul was a senior exec for more than 30 years in supply chain management. His career included stints at The Clorox Company, Clif Bars, California Closets, Method Products, and Hepagen Vaccines.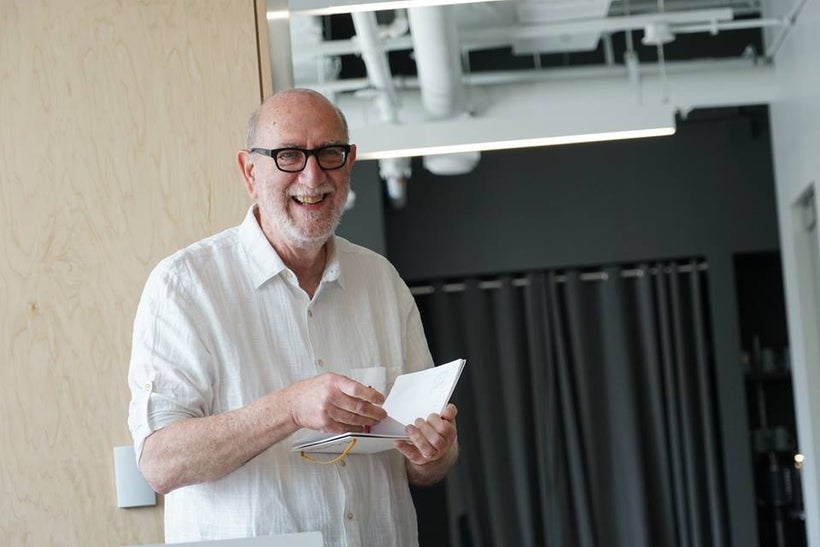 And when most successful folks would think about retirement, he decided it was time to start a whole new career, as an entrepreneur, launching PulpWorks, Inc., a packaging company that uses only waste paper, agricultural byproducts and textiles as raw materials. His plan - to radically impact the planets uses of plastic packaging - and now he's doing just that. His TED talks is about how we can (and should) replace 30 over 30 with 70 over 70. Damn, he might just pull it off.
Amazing folks - don't you think?
The TED Residency program is an incubator for breakthrough ideas. It is free and open to all via a semiannual competitive application. Those chosen as TED Residents will spend fourteen weeks at TED headquarters in New York City, working on their ideas. Learn more HERE.
Calling all HuffPost superfans!
Sign up for membership to become a founding member and help shape HuffPost's next chapter
This post was published on the now-closed HuffPost Contributor platform. Contributors control their own work and posted freely to our site. If you need to flag this entry as abusive,
send us an email
.