 WASHINGTON -- Ted Strickland, the former Ohio governor often mentioned as a potential Democratic candidate for federal office, will instead become president of the Center for American Progress Action Fund.
In an interview with the Huffington Post on Tuesday, Strickland said the position was the ideal fit for him at this point in his career. An arm of the progressive think tank Center for American Progress, the Action Fund serves as a communications and organizational hub for progressives and oversees the influential blog Think Progress.
"Without engaging in hyperbole, I would say to you that this CAP Action job is the dream job for me," said Strickland, 72. "It will give me the opportunity to do so many things that have consumed my interest over the years I've been in elected office. I will be able to continue a lot of those efforts in a way that, from my point of view, could be more effective in bringing about positive change for this country than being in elected office."
Asked what observers should read into his new job, based in Washington, Strickland replied: "Really nothing. I have no plans to run for the Senate."
Strickland's move to CAP Action Fund ends a major shuffle of the organization's leadership. It also continues the tradition of attracting oft-rumored Democratic candidates to the powerful non-profit. When Strickland assumes the post on April 1, he will succeed Tom Perriello, a former congressman who chose to head the Action Fund amid speculation he'd run for Virginia governor. Perriello, who is leaving CAP Action Fund for the State Department, succeeded Jen Palmieri, who became communications director at the White House. Tara McGuinness, who was senior vice president of the Action Fund under Perriello, also departed for the White House.
The Action Fund may not be elected office. But it is an important piece of progressive real estate with the capacity to influence Democratic politics. ThinkProgress has more than 6 million unique readers per month, and its CAP Action War Room (under the Action Fund rubric) helps shape legislative debate on and off the Hill.
Strickland said he wants to shepherd, not change, what the organization already does. If there was one area that he emphasized more than others, it was to accentuate topics outside of D.C.
"What happens at the federal level is important," Strickland said. "As a 12-year member of Congress, I don't want to minimize the importance of federal action. But if you look at what's happening across the country right now, there is so much happening on the state level that is significant to how the country is moving."
Strickland ticked off areas of interest that include worker organizing, minimum-wage hikes, women's issues, voting access, pay equity, tax fairness, and immigration reform.
After losing his reelection bid to John Kasich in 2010, Strickland didn't drift far from the political scene. He helped organize against a Republican-led effort to restrict collective bargaining rights, became a fellow at the Harvard Institute of Politics, joined the Governors' Council at the Bipartisan Policy Center, spoke at the 2012 Democratic National Convention, served as an executive in the United States' delegation to the United Nations and assisted former aides in establishing Innovation Ohio, a CAP-like organization for the Buckeye State.
In the age of President Barack Obama, Strickland also found a role in encouraging Democrats to grow a populist spine. Shortly after his election loss, Strickland accused Democratic leaders of "intellectual elitism" and argued that Obama didn't recognize that Republican critics had "slapped him in the face." A half-year later, Strickland argued that leadership was moving too quickly to embrace deficit reduction with the economic recovery still lagging.
That Strickland feels more inclined to make these points from outside government than from within will disappoint Democratic operatives, who were pining for him to take on Sen. Rob Portman (R) in 2016. In mid-February, Strickland told both the Cleveland Plain Dealer and Columbus Post Dispatch that he was keeping the door open toward a Senate run.
But outside groups like CAP are no longer moderately influential players, putting their stock in policy platforms. Increasingly, they are the center of the political action.
In that regard, Strickland's move to CAP Action is reminiscent of Jim DeMint leaving the Senate at the end of 2012 to take over the conservative Heritage Foundation. But Strickland is not in the Senate currently, and he's not taking over CAP itself, which remains headed by Neera Tanden. He also insisted he will use his perch in a less political fashion.
"For me, what Jim DeMint seeks to accomplish is just totally partisan," Strickland said, when asked about the analogy. "I see myself as more interested in really promoting good public policy rather than just simple being involved in a brutal political fight. What I do and what CAP Action does obviously has political implications, but I believe that CAP Action has maintained a level of credibility with regards to the research and communications they do that distinguishes it from being just a partisan organization with a political agenda."
Before You Go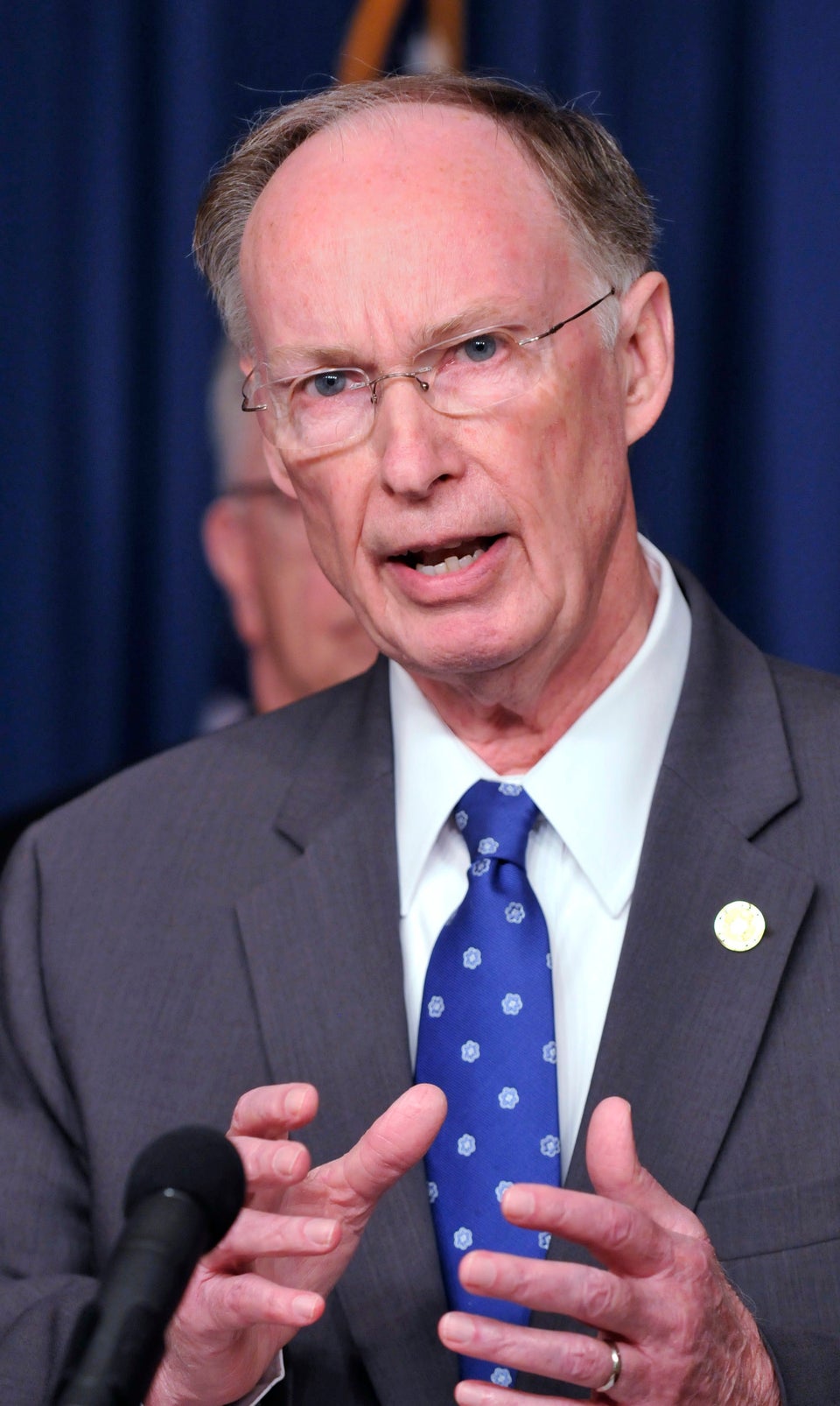 United States Governors
Popular in the Community