WASHINGTON -- The TED speaker series, known for short, dynamic talks on science and culture, is no stranger to Washington, D.C., routinely holding public events in and around the Beltway. But it turns out the TED organization also has a quiet partnership with one of the area's most secretive organizations in Langley, Virginia.
Even the clandestine CIA isn't immune to TED. Apparently they throw an annual all-day event to inspire innovation and, according to people who attended this year's gathering, transparency.
Clearly embracing the theme of the day, the CIA can't talk about it.
The conference isn't public, and neither the CIA nor TED would comment as of Friday evening. One of the few shreds of evidence out there that it even took place was a tweet from some guests at this year's event, musicians Andy Suzuki & The Method, who tweeted a photo with the hashtag #TEDxCIA.
That hashtag shows up in only one other tweet from 2012, which links to a bare-bones TED events page for the TEDxCIA event in 2013. Pages for the 2014 and 2015 events are linked on the TED site under TEDxCIA.
This year's event, titled "Power of the past, force of the future," packed the Langley campus' auditorium on April 16, according to several participants. For those spies not lucky enough to score a ticket, attendees said there were viewing parties throughout the locked-down Virginia headquarters, and the series was streamed live so overseas personnel could tune in. Breakout sessions took place the following day.
Along with Andy Suzuki & The Method, this year's main event featured appearances from Elizabeth Loftus, a psychology professor from the University of Washington; Amy Edmondson, a leadership professor at Harvard University; James West, a Johns Hopkins University research professor; and Amber Case, a tech entrepreneur. The event also featured a speaker from within the agency.
The CIA official, according to people who heard his talk, spoke to a crowded auditorium about innovation, touching on transparency and the need to bring the agency into the 21st century.
Of course, those people were also warned not to disclose the official's name.
The folks on stage, though, said they were impressed with the spies' hospitality.
"I can't think of a time where me and Andy had had an opportunity to come into any environment and be so welcomed. It was a level of hospitality and sincerity and generosity," said Kozza Babumba, a member of Andy Suzuki & The Method.
"Say what you will about the CIA, but everyone there was so passionate and cared so much about what they do, and that was amazing to see," said his bandmate, Suzuki.
"I was surprised and moved by the warmth and hospitality of the employees," said Edmondson, who gave her talk about the need for strong leadership within a hierarchical organization and also touched on transparency. "I was very surprised at how much they were honest. They claimed to find the points I made in my talk to be of interest and relevance for them as an organization."
The 2015 event was organized by Dr. Calvin Andrus, according to the TED event page, but attempts to click through to Andrus' individual TED page turned up broken links. On a LinkedIn profile, however, Andrus is described as an "Innovation Officer for the U.S. Government."
Before You Go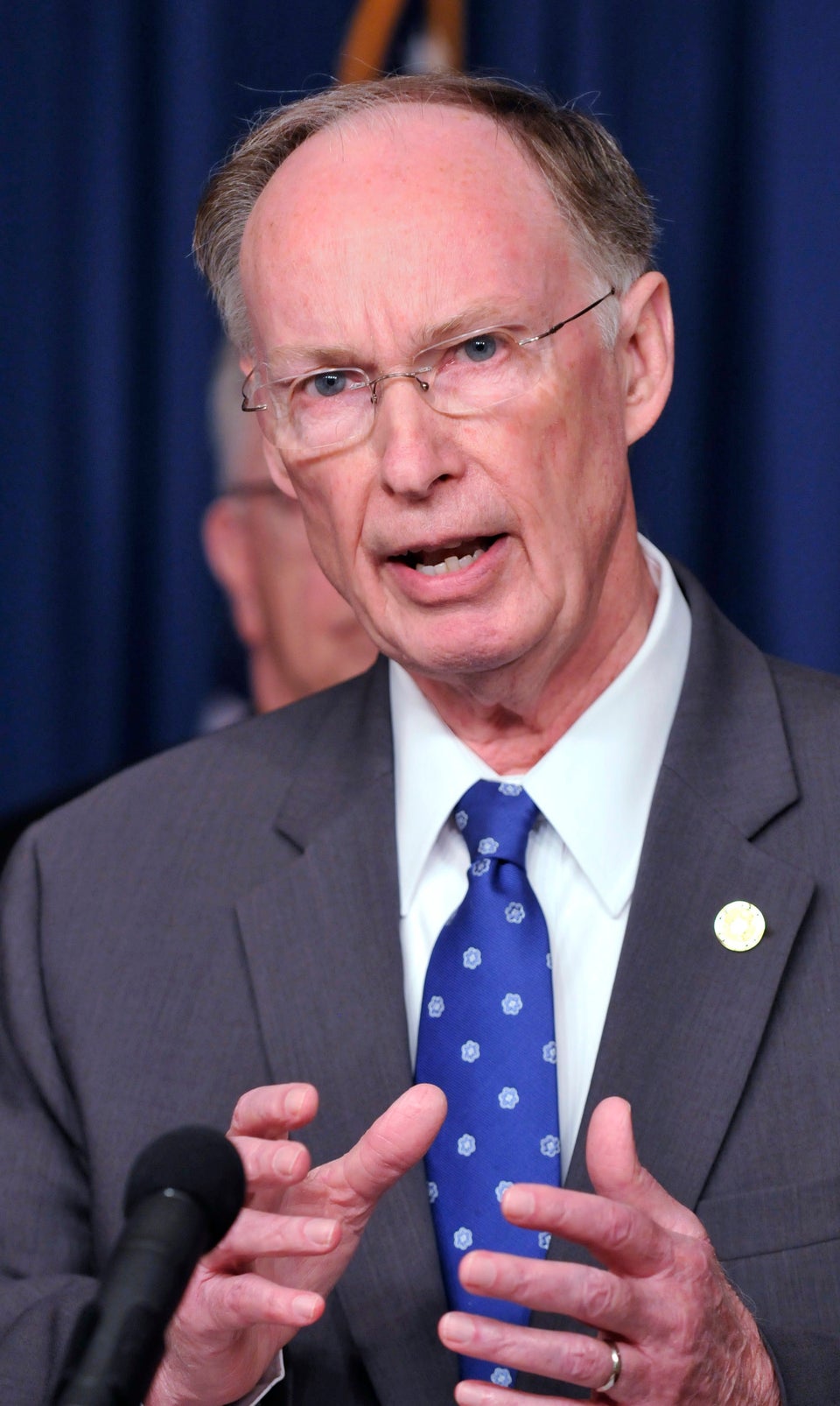 United States Governors
Popular in the Community