Ted Turner may be a bit better known for his business acumen than his political involvement, but he says that leadership is leadership -- and leadership he's quite familiar with. As the founder of CNN and TNT, Turner has been at the helm of a multitude of media companies, and as the billionaire mogul tells "Oprah's Master Class" in the above video, being a truly good leader isn't a task that just anyone can do. In the political arena, especially, true leadership is an elusive quality.
"Really good leaders are hard to find," Turner says. "We go through a process every four years of electing a president, and it's quite a chore to find somebody that's really good, that can do everything. In fact, it's almost impossible."
The reason, he explains, is because modern presidents aren't expected to simply excel in one area; they must be able to tend to a wide range of complex, intricate issues.
"Things are so complicated now," Turner says. "Just the financial world is so complicated, to be an expert in that is very, very difficult."
When our country was founded, it was a much different landscape, and our earliest political leaders could more easily educate themselves on different subjects, Turner says, adding that it was quite the advantage.
"Back in the time of Thomas Jefferson and George Washington, all the books that were in the Library of Congress fit in one room. You could read them all," he says. "Now, a million books a year are printed -- or over that. There's no way you can read them all."
So, our leaders now take a far different approach.
"You have to specialize, and that's very hard for leaders, particularly political leaders that have to know a lot of different things," Turner says. "It's almost impossible for one man to be able to do it all."
"Oprah's Master Class" returns for its fifth season on Sunday, Oct. 25, at 8 p.m. ET. Upcoming masters include Ellen DeGeneres, Robert Duvall, Dwayne "the Rock" Johnson, Smokey Robinson, Jeff Bridges, James Taylor and Patti LaBelle.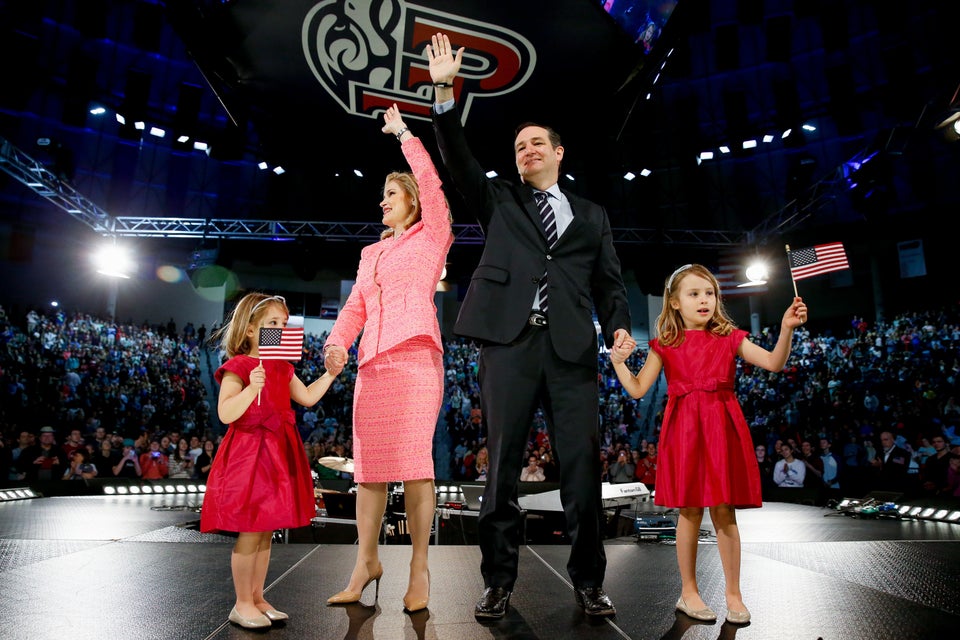 Declared 2016 Presidential Candidates
Popular in the Community