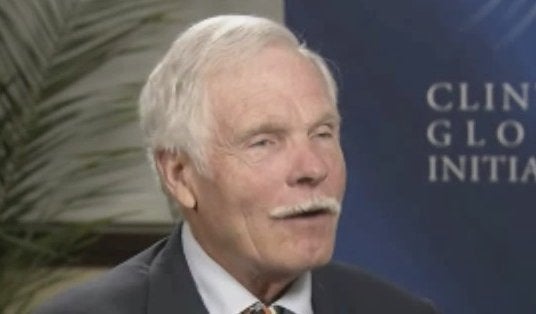 Turner spoke about the phone hacking scandal that is still swirling around Murdoch's News Corp. He said that Murdoch was too old to be running a corporation, and that he was "going to have to step down."
His interviewer pointed out that Murdoch has survived a lot in his time.
"He hasn't survived anything like this," Turner said. "This is serious. It's going against the law. Not even Rupert Murdoch should be allow to break the law."
Turner continued that Murdoch "should have known" about the phone hacking going on at the News of the World.
"He's responsible," he said. "...You never saw me get in that kind of trouble, did you?"
Popular in the Community