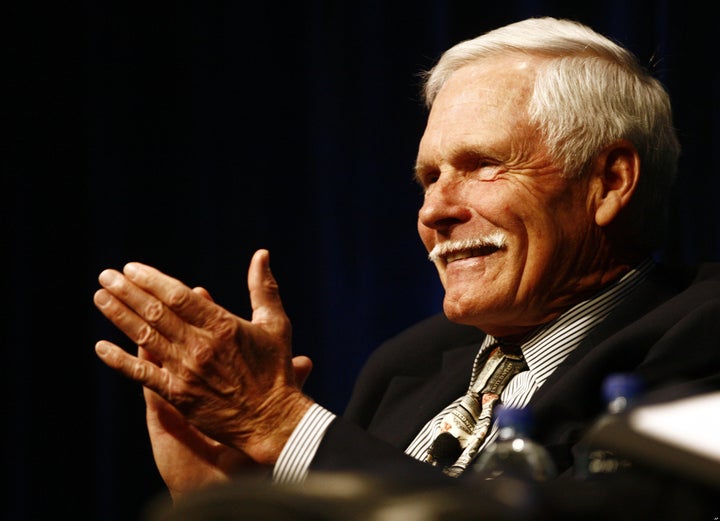 "I'd like to see me running Time Warner," he told Bloomberg's Betty Liu. "I'd like CNN to report to me, and the Cartoon Network."
His plans for CNN would be "less fluffy news and more international news," he said. "Less talk, more news."
These comments are similar to ones Turner made earlier this year, when he told Jeffrey Sachs that CNN has "gone a little more tabloid than I'd like to have seen it."
At that time, Turner said he'd like to see "more environmental news and more international news," adding, "I'd like it to be a little more substantive.
"If the stock goes down much more, I could buy it all back," he said.
"The only thing I can suggest, and I love it the way it is, but I would like to see us return to a little more international coverage on the domestic feed and a little more environmental coverage," Turner said in response to a question from CNN Chief International Correspondent Christiane Amanpour before an audience of hundreds of journalists from around the world on the network's anniversary.

"And maybe a little less pervert of the day," said Turner. "I mean, there's a lot of perversion around, I know that, but is it really news? I mean, some of it is. I guess you've got to cover Michael Jackson, but not three stories about perversion at the lead of every half-hour."
Turner founded CNN in 1980.
Calling all HuffPost superfans!
Sign up for membership to become a founding member and help shape HuffPost's next chapter