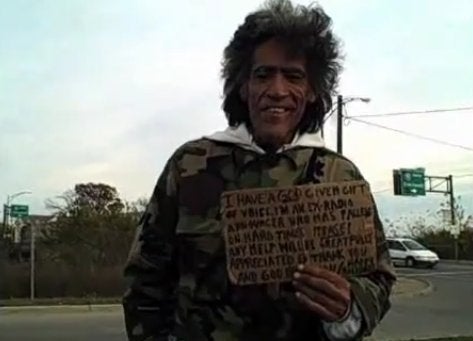 CLEVELAND -- The Cleveland Cavaliers have offered a job to a homeless Ohio man with a golden radio voice.
Ted Williams, whose deep baritone and plight have made him an online video sensation, was contacted Wednesday by the Cavs. Team spokesman Tad Carper says details are being worked out on the possible position. It could include Williams working in Quicken Loans Arena.
The Columbus Dispatch reports that video of Williams posted this week on its website has commanded millions of views.
In the clip, Williams stands near a Columbus highway ramp demonstrating his smooth, deep speaking voice. He holds a sign that asks motorists for help and says, "I'm an ex-radio announcer who has fallen on hard times."
Williams says he had trouble with drugs and alcohol but is two years sober.
CBS News' "The Early Show"
Popular in the Community