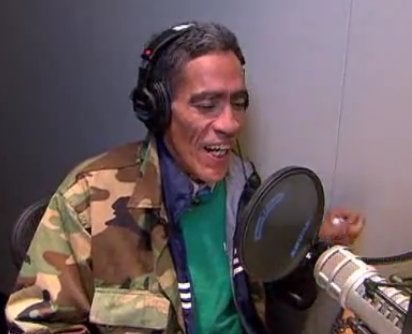 MSNBC announced Thursday that Ted Williams, the homeless man whose golden pipes have made him a national sensation, is recording voiceovers for the network's "Lean Forward" campaign. The spots will begin airing on Thursday night.
In addition, Williams will appear on "The Last Word" at 10 on Thursday night to discuss the campaign. In a statement, MSNBC said that Williams' story "embodies the very same American ideals that the Lean Forward campaign seeks to highlight."
Williams showed off his voiceover chops when he introduced Thursday morning's "Today" show.
WATCH:
The MSNBC job is just one of the many offers that has flooded in since a video of Williams went viral in the past week. Among others, ESPN, MTV and the Cleveland Cavaliers have all reached out to Williams with offers.
Popular in the Community